Visit
Stills is a centre for photography based in the heart of Edinburgh's Old Town. With over 40 years of history, we've got a lot of experience to share. Our exhibitions, production facilities and range of creative, educational opportunities allow anyone to discover, enjoy and understand photography.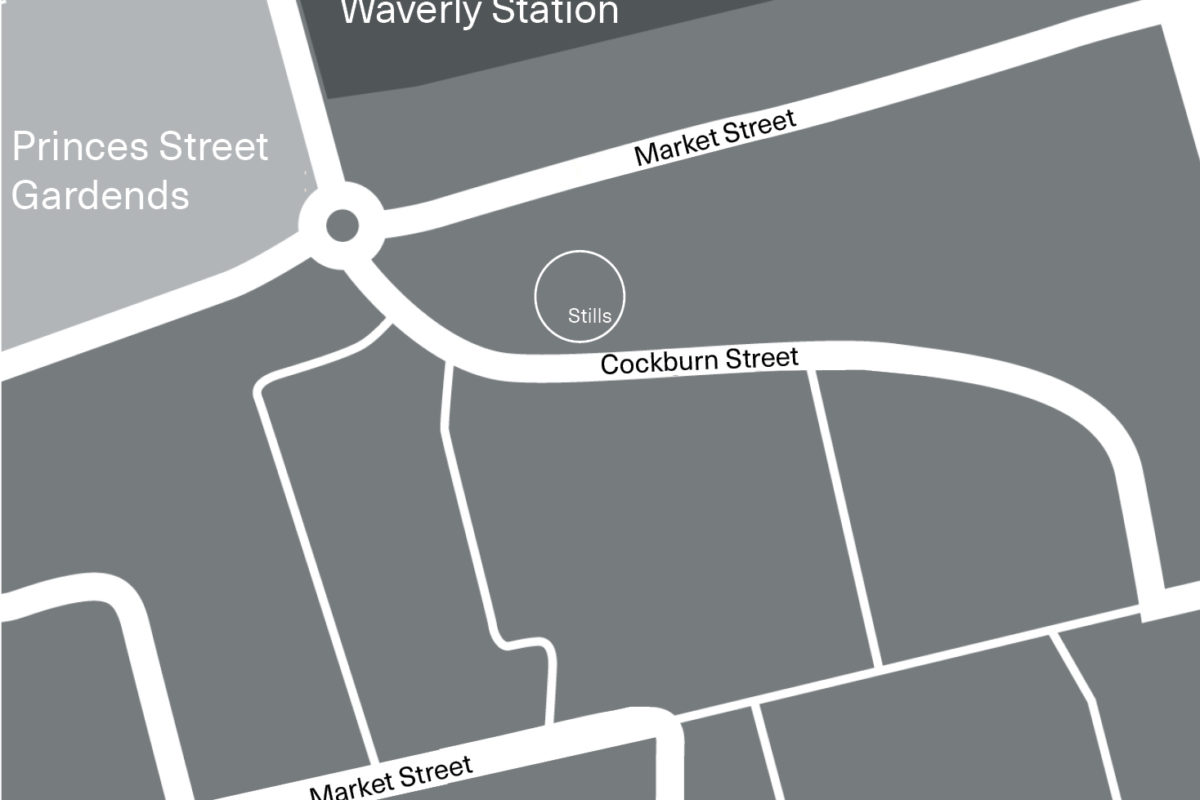 STILLS: CENTRE FOR PHOTOGRAPHY
23 Cockburn Street
Edinburgh
Scotland EH1 1BP
GALLERY
Tuesday—Saturday, 12pm—5pm
PRODUCTION FACILITIES
Tuesday, 12pm—5pm
Wednesday, 12pm—9pm
Thursday, 12pm—9pm
Friday, 12pm—5pm
Saturday, 12pm—5pm
History
Stills was established in 1977. Since that time it has become a champion for the important and powerful role that the medium of photography plays in the world today. We are currently working to make our archive accessible for research, here are a few items that we've uncovered so far.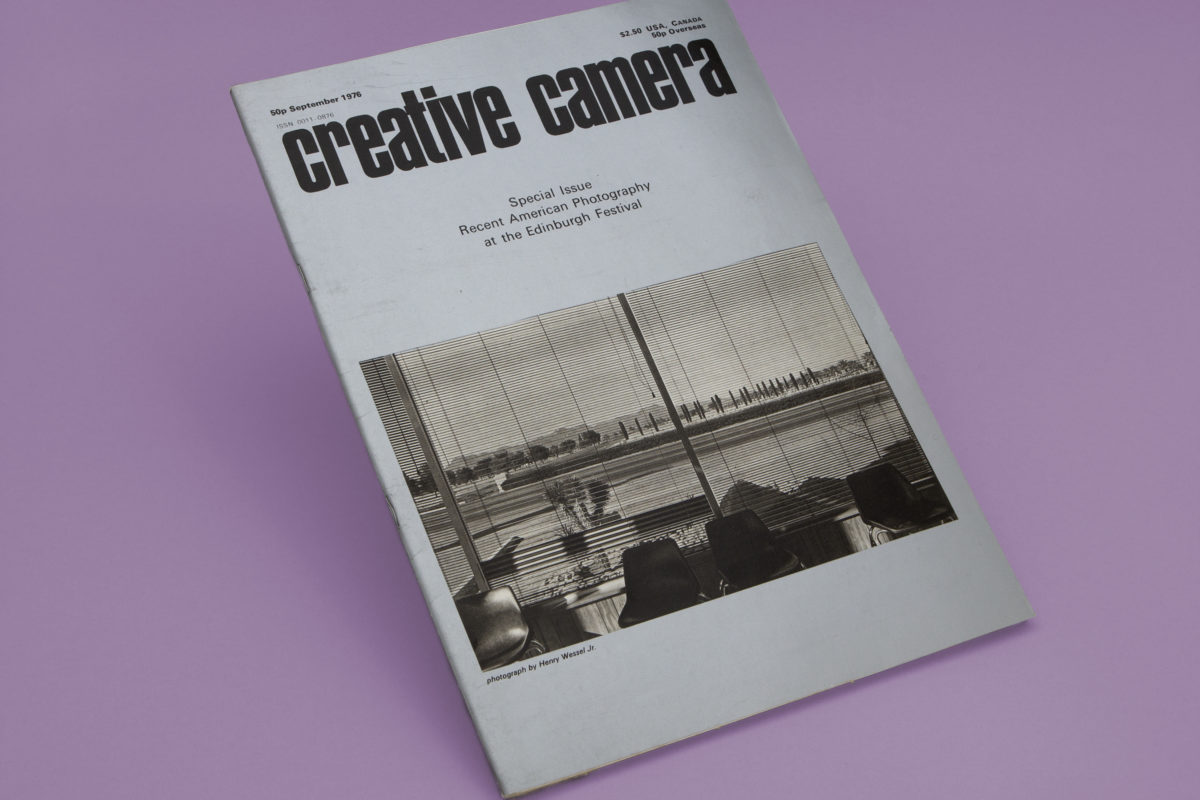 1976
Creative Camera was a monthly fine art and documentary photography magazine published between 1964—2001. This edition featured work from the "Recent American Still Photography" exhibition at The Fruitmarket Gallery in 1976. The exhibition was organised by the Scottish Photography Group, which went on to become Stills. Robert Adams, Lewis Baltz, Harry Callahan and Garry Winogrand were only a handful of amazing photographers included in the show.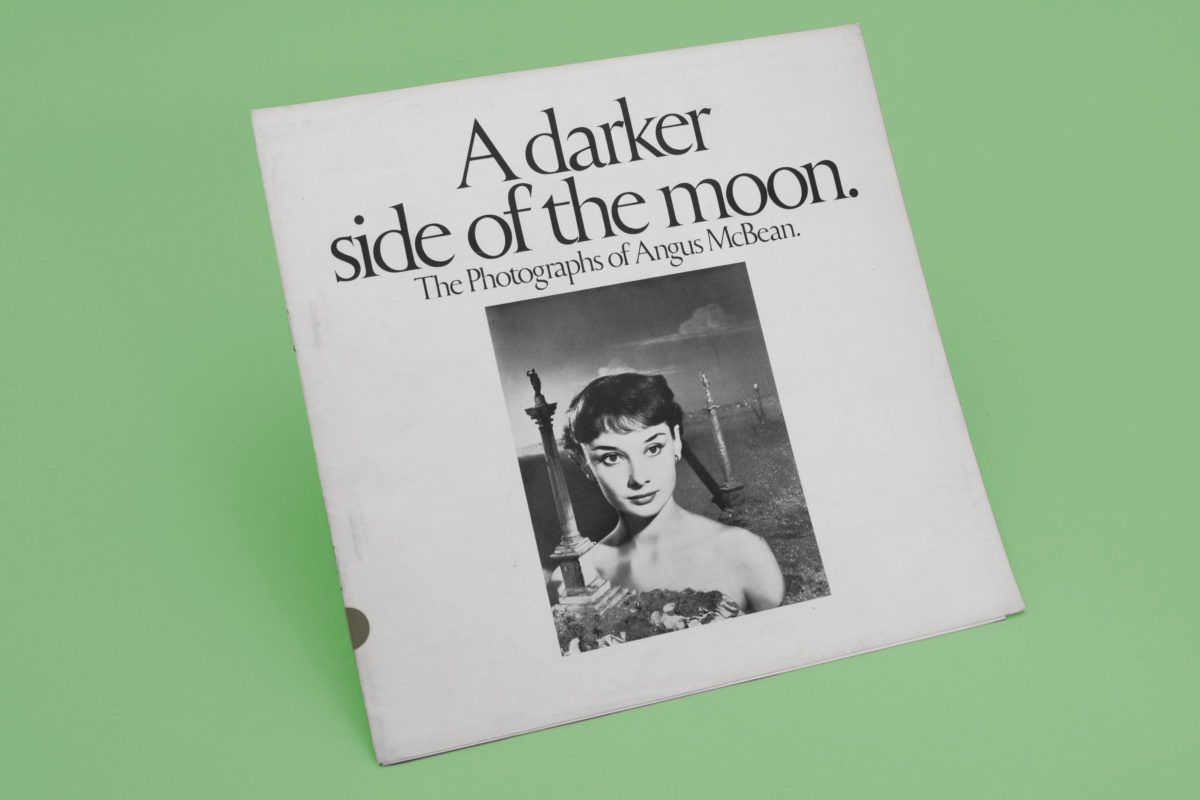 1977
This exhibition book is from Angus McBean "A Darker Side of the Moon", the first exhibition held at Stills in 1977 at our original location on the High Street. Angus McBean was a prolific theatrical photographer associated with the Surrealist movement. "The camera's love of her face is entirely serious and magical, and the unreality of the composition – she rises like a goddess out of the earth, her perfection emphasised by classical sculptures on columns that recede over the sands towards a painted sky – is not just a joke. It is also a quasi-religious recognition that she is not, after all, like you and me but inhabits another, dreamlike world created by the adoring eyes of cinema-goers." Jonathon Jones, The Guardian, June 2006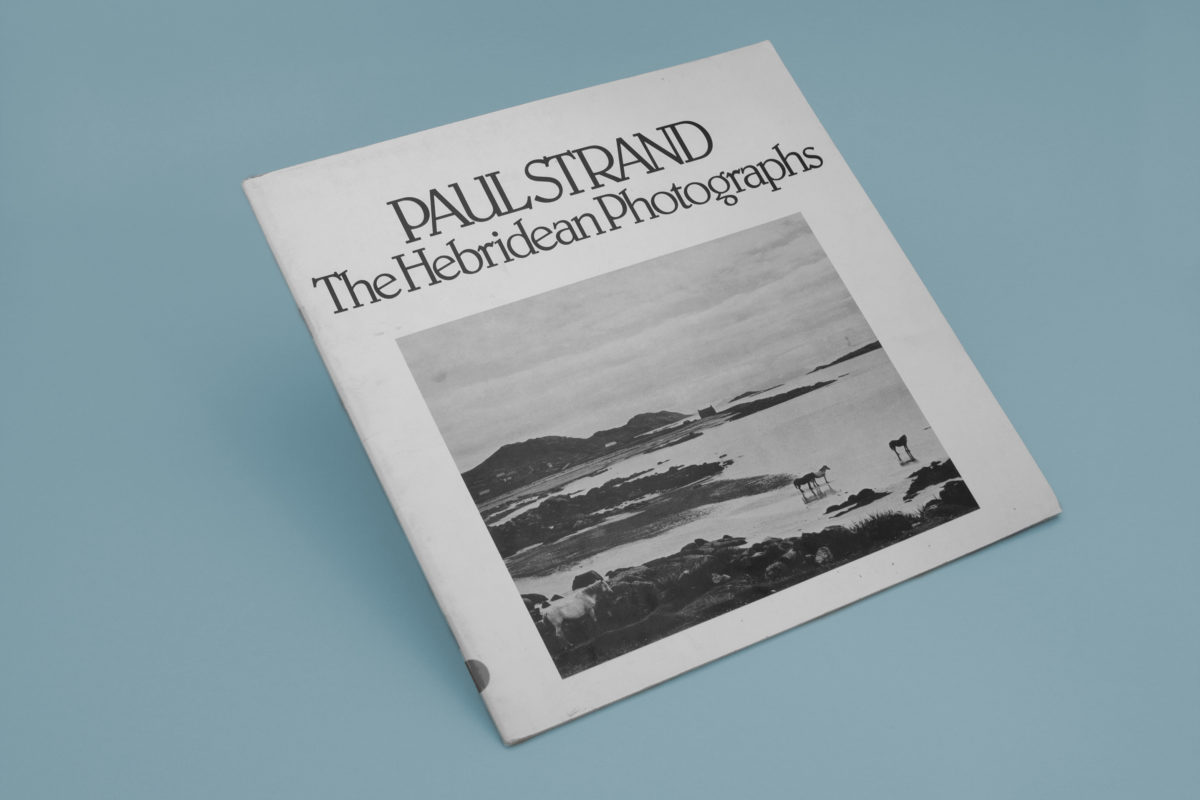 1978
In 1978, Paul Strand's "The Hebridean Photographs" was exhibited at Stills. This body of work, created in the 1960's, documents Hebridean life, from people, to labour, to home-life, to landscape. We have a copy of this exhibition book in Stills' eclectic, public-access, photographic library. "It may be unusual in an exhibition […] to include a small and seemingly alien group of images. We have assumed however that Strand's earlier work may be unfamiliar to many people and that some brief introduction may be of value. Despite the changes of style and interest apparent in Strand's work over the years, there is also an underlying consistency, an adherence to a creed established early in his career" Richard Hough, Stills Director 1978.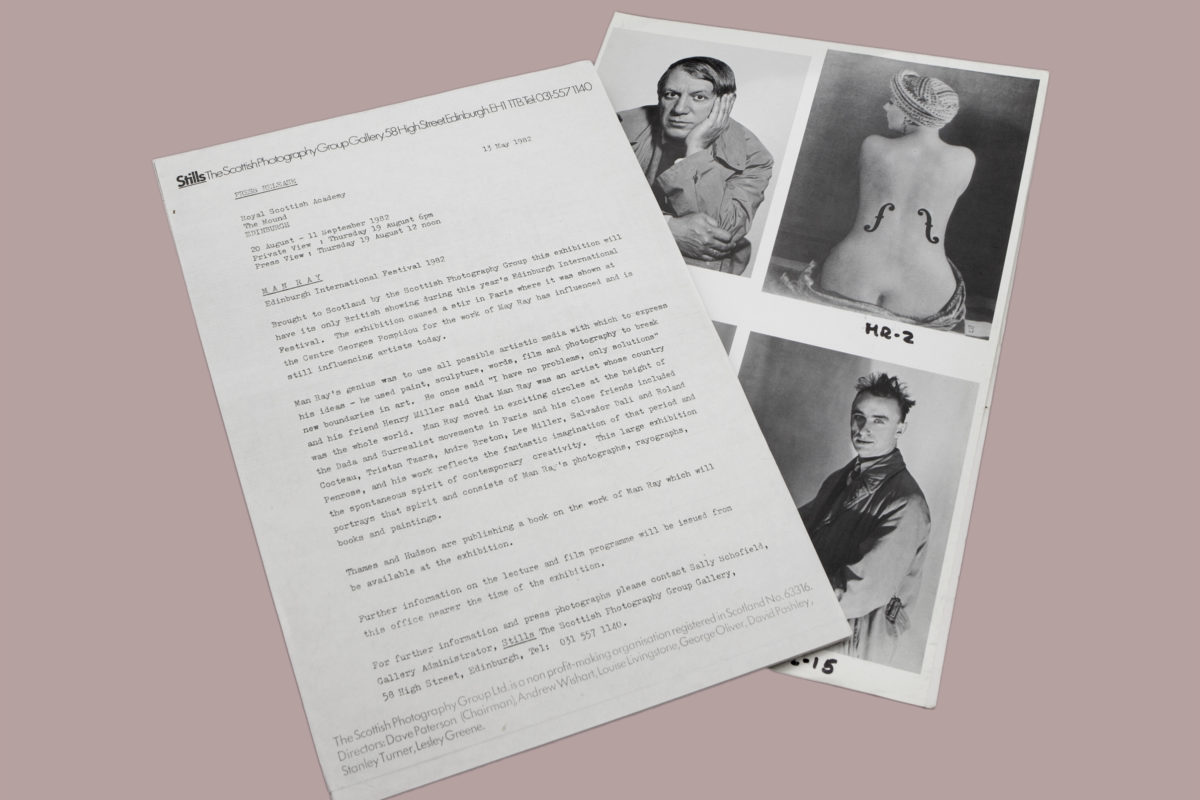 1982
In 1982, Stills exhibited work by Man Ray, a famous Dada and surrealist artist. These objects display some behind the scenes happenings of how galleries operate; deciding where certain works are to be hung, and sending out press releases are still common practice today.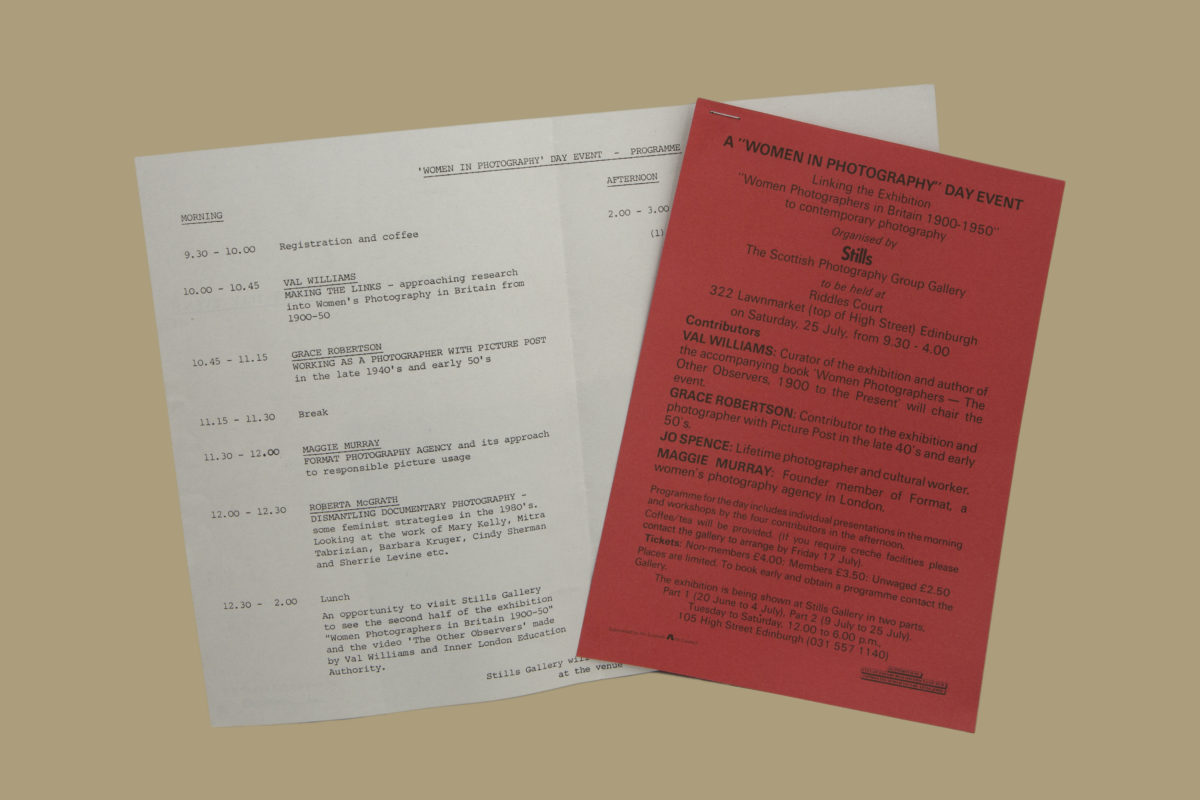 1987
Did you visit our Jo Spence exhibition in 2016? This flyer from our archive shows that Stills already understood the importance of Spence's work, way back in 1987. The "Women in Photography" event organised by Stills lists Jo Spence as a speaker alongside Val Williams, Grace Robertson and Maggie Murray. Sadly Spence had to pull out due to ill health, a final draft of the flyer reveals she was replaced by Dr. Roberta McGrath, an Edinburgh based photography scholar and lecturer.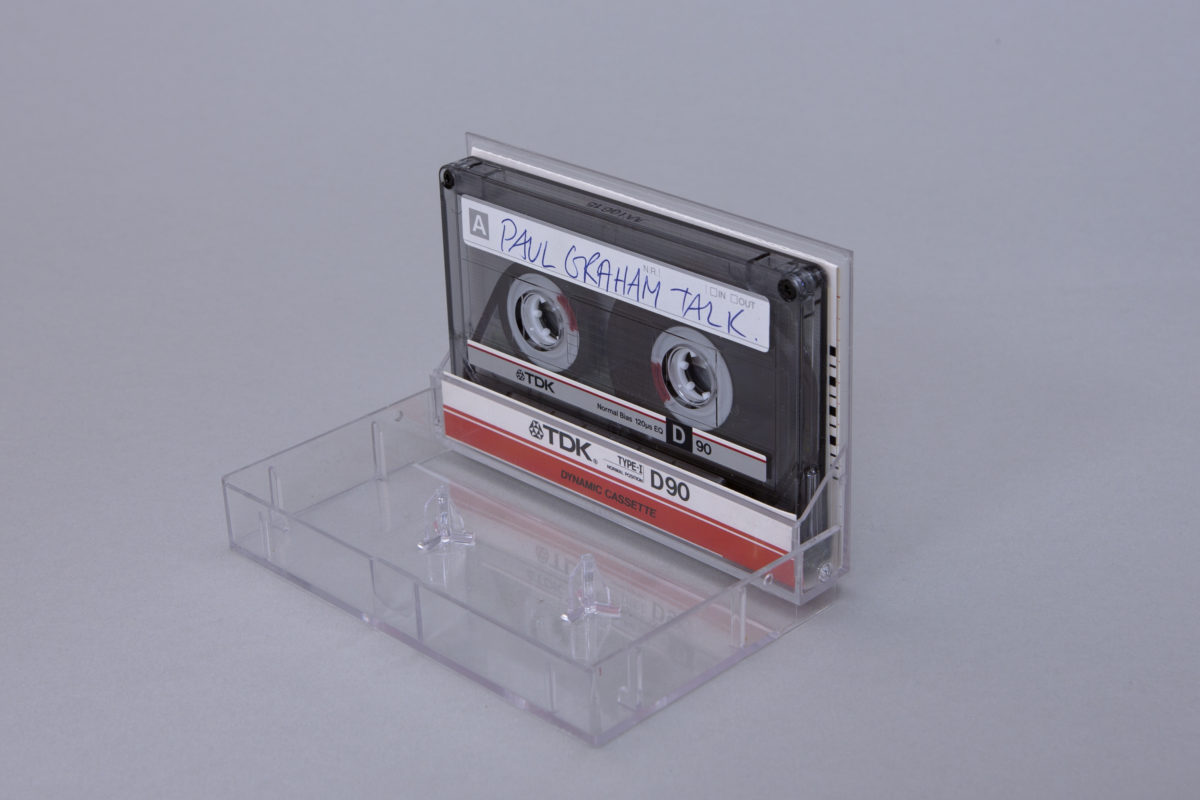 1988
This cassette is a recording of Paul Graham giving an artist talk in 1988 when Stills exhibited Graham's Troubled Land series. In this recording he talks about his images and working practice as well as some practical tips and advice about making a living as a photographer.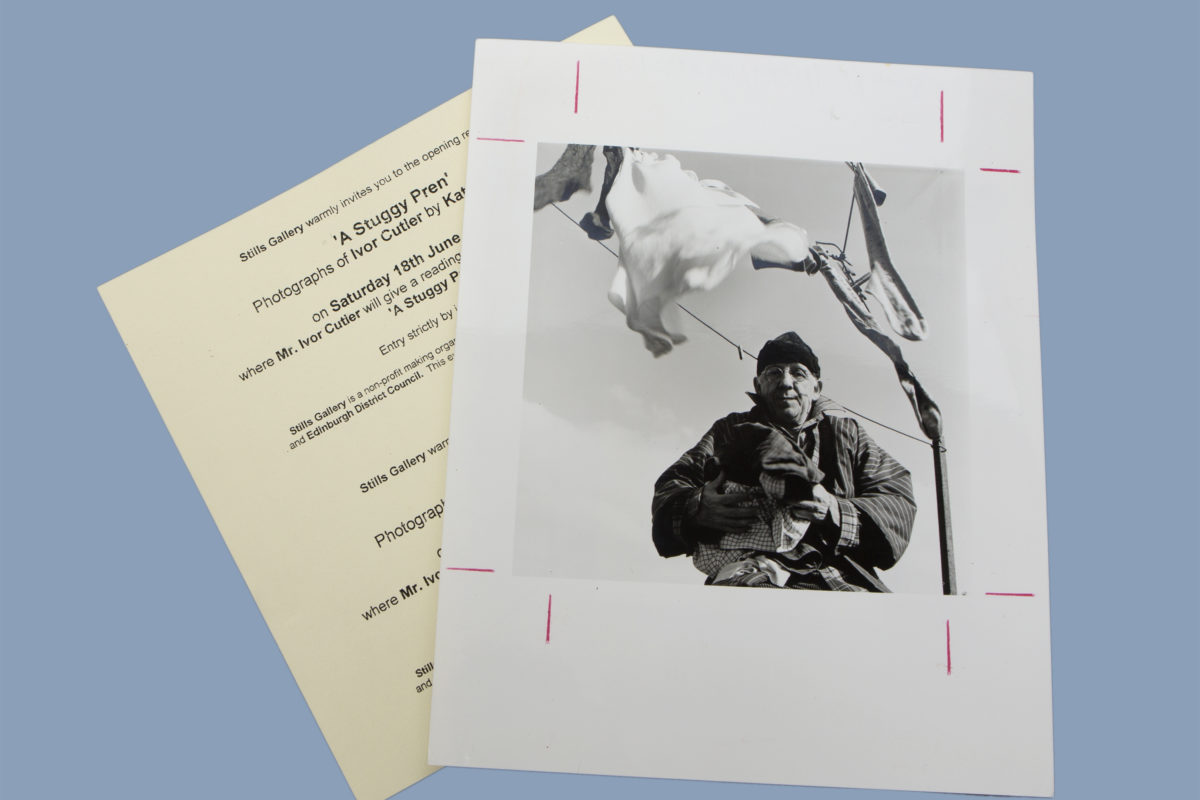 1994
"A Stuggy Pren" was an exhibition in 1994 which coincided with the release of a collaborative book between photographer Katrina Lithgow and poet Ivor Cutler. Featuring fascinating portraits of Cutler, taken by Lithgow, this exhibition elaborated on the dynamic collaborative relationship between both artists.
Our Team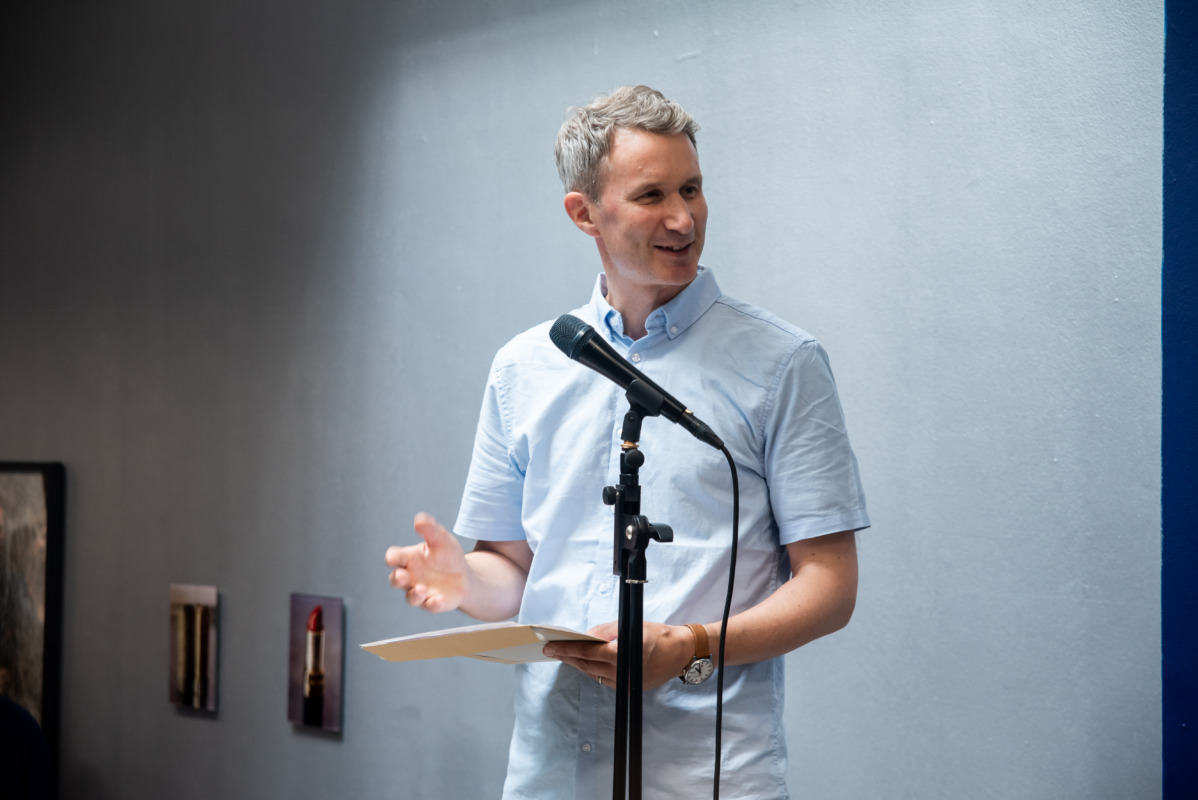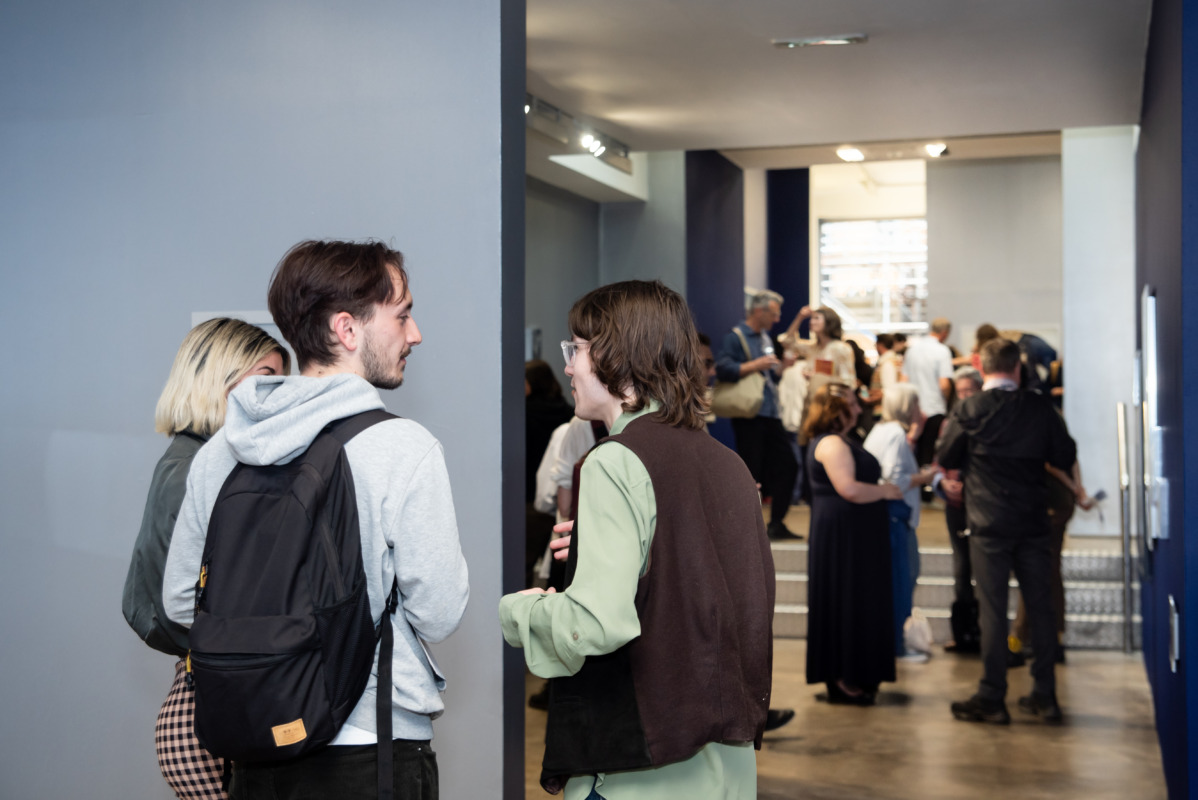 Residents
As part of the Edinburgh Park arts strategy aimed at engaging a new generation of artists in Scotland, Parabola, the owners of the 43 acres of undeveloped land to south of the existing Edinburgh Park has announced that it has appointed photographer Andy Mather to undertake a year-long photography residency inspired by Edinburgh Park.
The residency will culminate in an exhibition at Mach 1, the iconic marketing suite designed by award-winning artist David Mach. The photography residency follows the recent announcement to commission Rachel Plummer to produce a poem in celebration of Mach1.
The focus of Parabola's creative plan for Edinburgh Park is to create partnerships with leading cultural institutions in Edinburgh and to develop opportunities for emerging artists to make new work at Edinburgh Park. The photography residency is in partnership with Stills Gallery and the poetry commission was arranged in partnership with the Scottish Poetry Library. The commissions and residencies will be managed for Parabola by curator Matthew Jarratt.
Peter Millican OBE, founder and Chairman of Parabola said:
"As part of our arts strategy, Parabola is delighted to confirm that our first residency in photography will be undertaken by Andy Mather. Andy truly understood the brief and brings depth and understanding to portraying the unique space and our ambition for Edinburgh Park to be an inspirational place in the city."
Commenting on the decision to appoint Andy Mather, Parabola's Arts Consultant for Edinburgh Park, Matthew Jarratt commented:
"We are thrilled to be working with Andy Mather as part of Parabola's arts strategy. The commitment of Parabola to work with emerging artists is being realised with the commissioning of Rachel Plummer and now the award of the residency to Andy Mather. Parabola's commitment to the arts and creating new work is ensuring that Edinburgh Park remains an exemplar of design and artistic output."
Andy Mather, added:
"I am keen to capture the relationship of Edinburgh Park to the city centre, to use my inquisitive nature to explore and experiment how best to document not only how Edinburgh Park will become a cultural destination and creative campus but also the logistics and mechanisms that will support the mission to redefine living and working in Edinburgh. "
Green Arts Initiative
Here at Stills we believe in our responsibility to demonstrate best practice in the environmental sustainability of all our activities. In turn, we aim to inform and influence audiences, staff, stakeholders, suppliers and partners to adopt a responsible approach toward the impact of their operations on the environment.
We are proud to be part of Creative Carbon Scotland's Green Arts Initiative! One of many projects: In 2019 Stills library transformed into an urban green space. Members of the public were invited to learn about native wildflowers in our exhibition and participatory workshops.
Read more about The GreenRoom here.
Scotland's Workshops
Stills is part of Scotland's Workshops – a network of 11 visual arts production facilities all across the country. The spaces give both artists and newcomers access to an amazing array of equipment, studio spaces and unique technical expertise to create and learn about art.
Nurturing the making of art that happens right across the land, the geographic reach of the network spans 6 local authorities in Scotland, from the Central Belt to Inverness and Lybster in the North. From sculpture to printmaking, photography and glassmaking, the 11 organisations that make up Scotland's Workshops have a huge wealth of experience built up over decades since their creation began in the 1960s.
Read more about Scotland's Workshops here.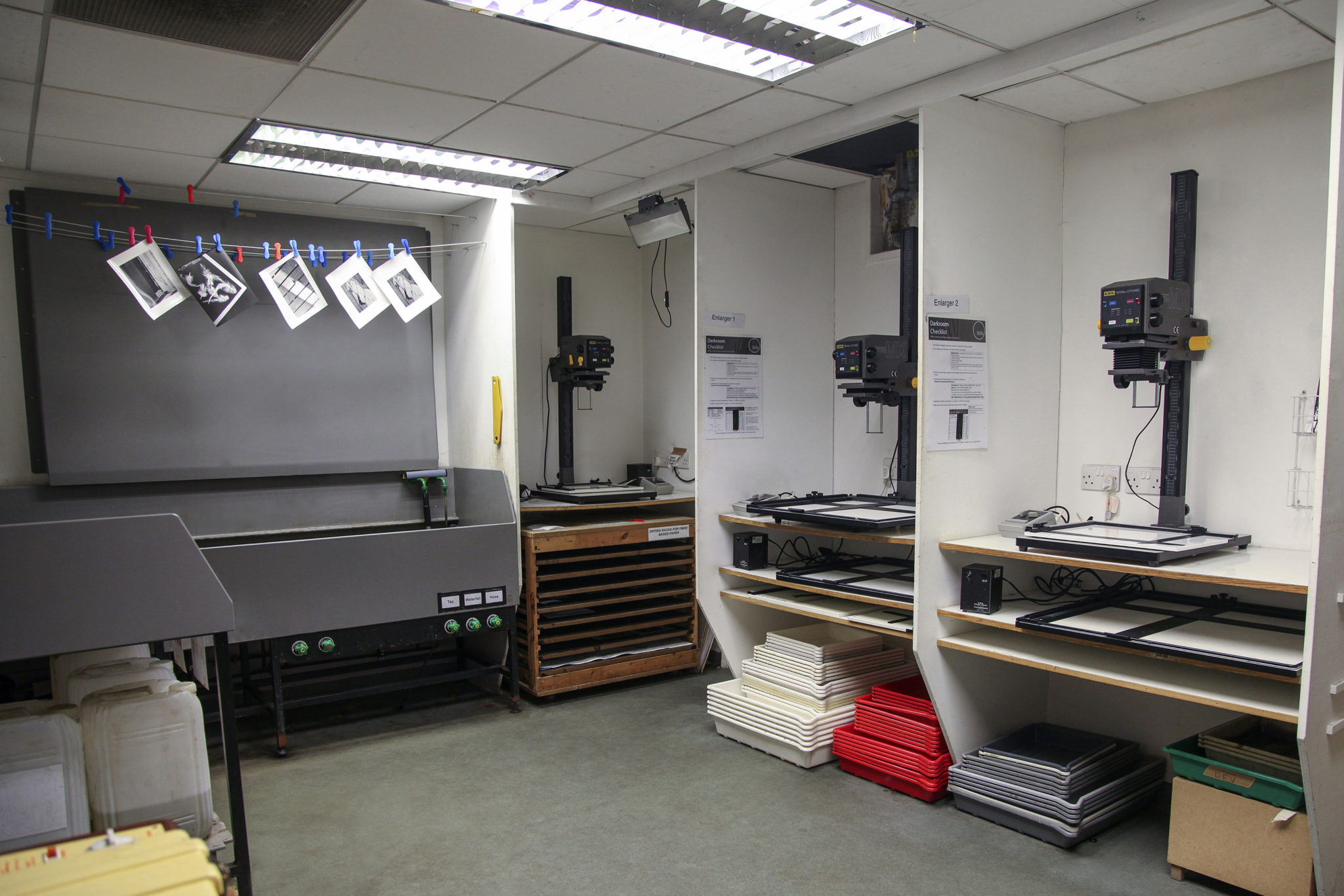 Job Vacancies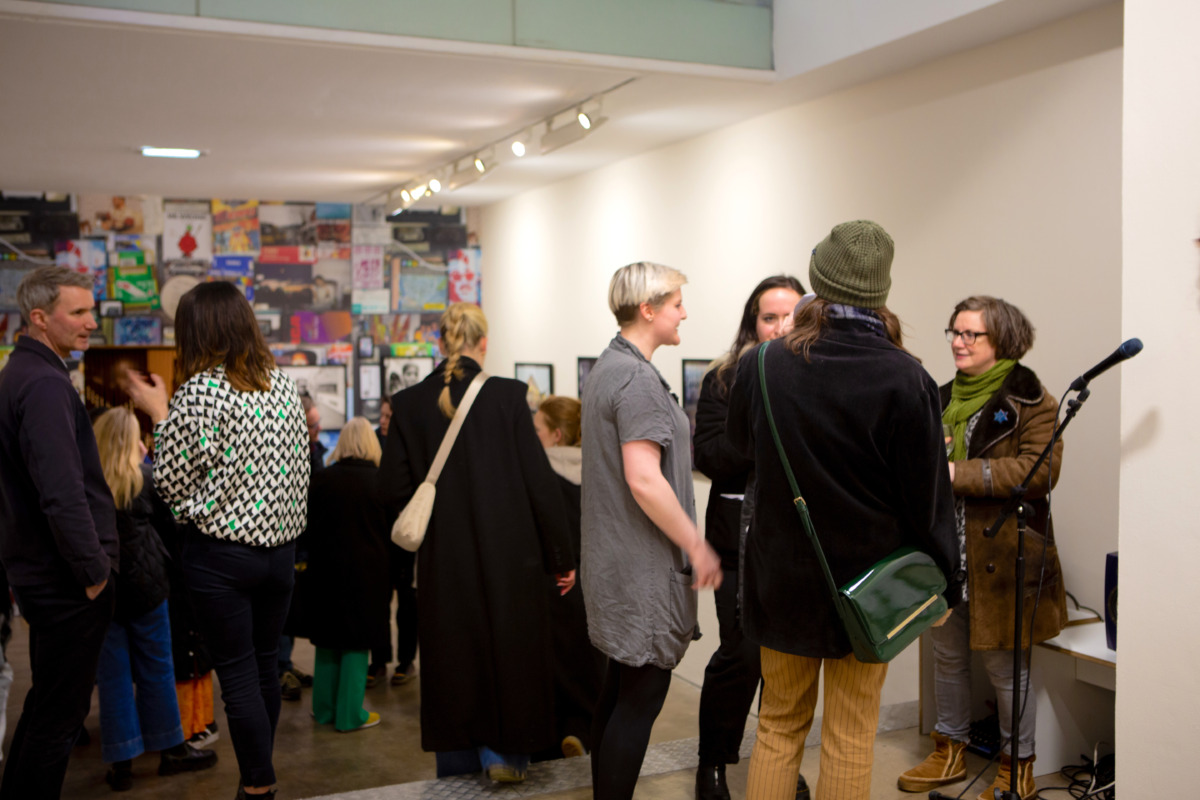 Visitor Co-ordinator
To support Stills' customer service and public facing requirements to ensure the best possible visitor experience.

Fixed Term: 12 months starting January 2024
Hours of work: 4 days (28 hours) per week
Tuesday-Friday, 10am-6pm, with a requirement to work occasional evening
and weekend shifts where needed.
Location: 23 Cockburn Street, Edinburgh, EH1 1BP
Salary: £20,000 per annum / pro rata
Duties and responsibilities
This position covers a variety of public facing and back-office duties including:
Daily reception administration, fielding enquiries from the general public, directing visitors to the range of information available, and completing bookings for Stills' service users attending courses and using the photography facilities.
Maintaining Stills' visitor databases; regularly inputting new data and providing information for reporting purposes.
Co-ordinating Stills front of house volunteer programme, including recruitment, rotas and any related events.
Engaging with visitors and communicating Stills' activities to individuals, groups and workshops visiting the gallery.
Supporting set-up of the gallery and gallery shop, including any associated events.
Supporting social media marketing, creating content, monitoring activity and answering queries relating to our services.
Maintaining gallery shop display and stock replenishment.
Contributing to and providing administrative support for internal team meetings and groups where required.

Person Specification
The successful candidate will demonstrate the following skills, experience, and competencies:
Qualification and/or relevant experience in photography
Customer service experience
Strong communication and interpersonal skills
Friendly, enthusiastic and committed individual
Able to use own initiative as well as work as part of a team
Genuine interest in contemporary art
Good knowledge of Adobe Creative Cloud

Stills is committed to becoming an organisation that is truly representative of the growing diversity of Scotland today and welcomes and encourages applications from everyone regardless of their age, sex, race, religion or belief, sexual orientation, gender identity, ethnicity, disability or nationality.

How to apply: Send a CV and cover letter outlining your interest and suitability for the role to recruitment@stills.org with the subject header 'Visitor Co-ordinator Application'

Application deadline: Monday 18th December 2023, 9am
Timeline
Application deadline: 18th December, 9am
Successful applicants invited to interview by Friday 22nd December 2023
Interviews conducted week commencing 15th January 2024
Anticipated start date: Tuesday 30th January 2024

For any questions related to this opportunity, please email cheryl.connell@stills.org