Stills was established in 1977. Since that time it has become a champion for the important and powerful role that the medium of photography plays in the world today. We are currently working to make our archive accessible for research, here are a few items that we've uncovered so far.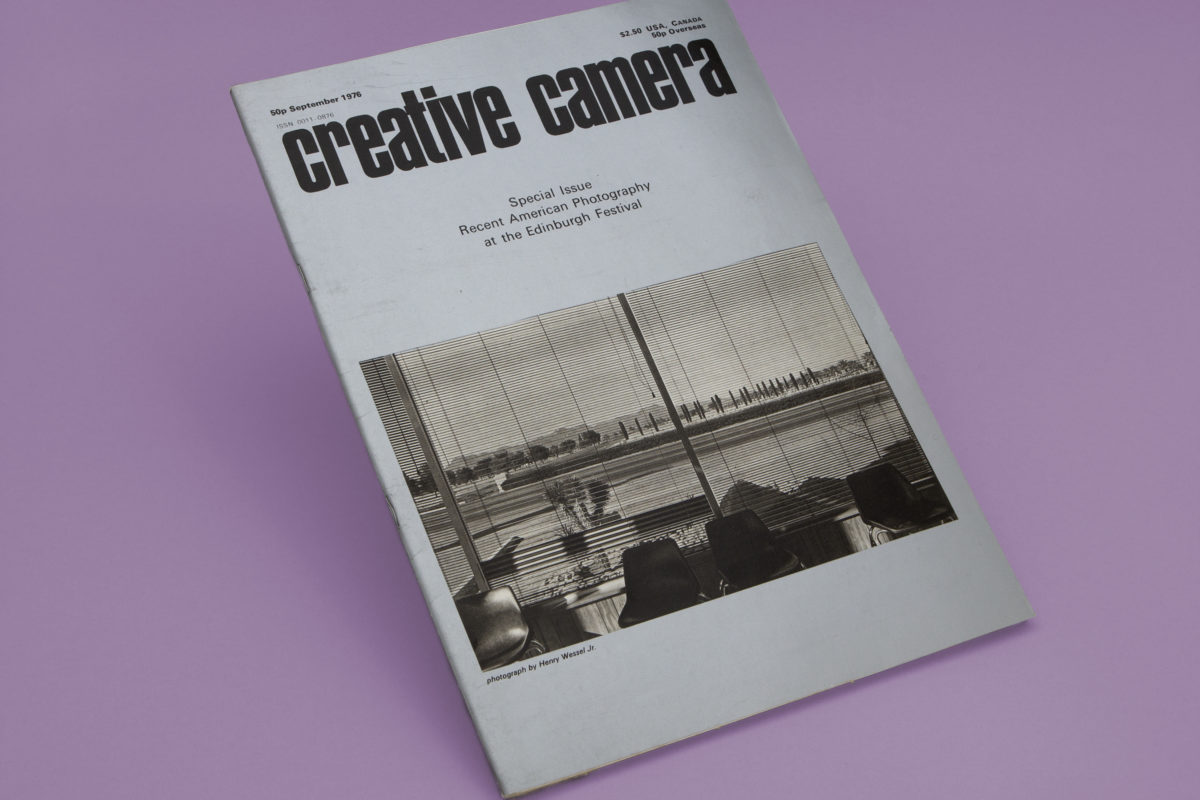 1976
Creative Camera was a monthly fine art and documentary photography magazine published between 1964—2001. This edition featured work from the "Recent American Still Photography" exhibition at The Fruitmarket Gallery in 1976. The exhibition was organised by the Scottish Photography Group, which went on to become Stills. Robert Adams, Lewis Baltz, Harry Callahan and Garry Winogrand were only a handful of amazing photographers included in the show.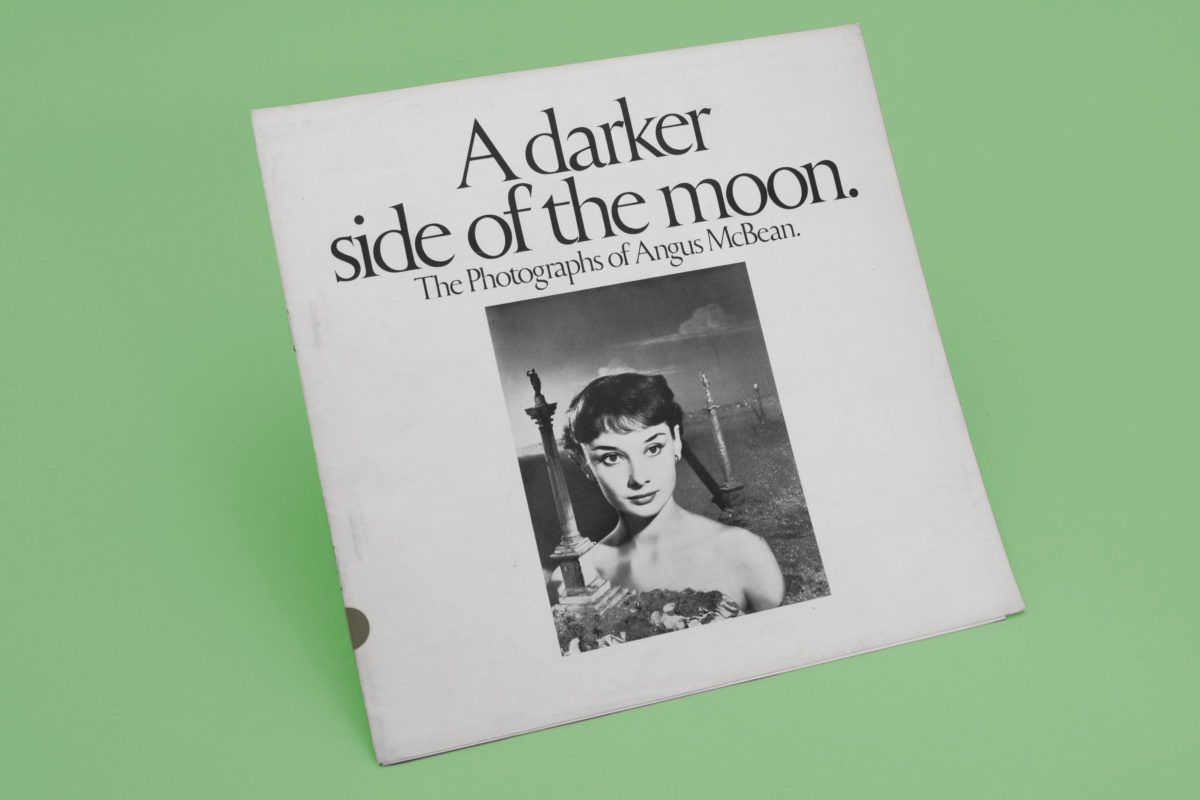 1977
This exhibition book is from Angus McBean "A Darker Side of the Moon", the first exhibition held at Stills in 1977 at our original location on the High Street. Angus McBean was a prolific theatrical photographer associated with the Surrealist movement. "The camera's love of her face is entirely serious and magical, and the unreality of the composition – she rises like a goddess out of the earth, her perfection emphasised by classical sculptures on columns that recede over the sands towards a painted sky – is not just a joke. It is also a quasi-religious recognition that she is not, after all, like you and me but inhabits another, dreamlike world created by the adoring eyes of cinema-goers." Jonathon Jones, The Guardian, June 2006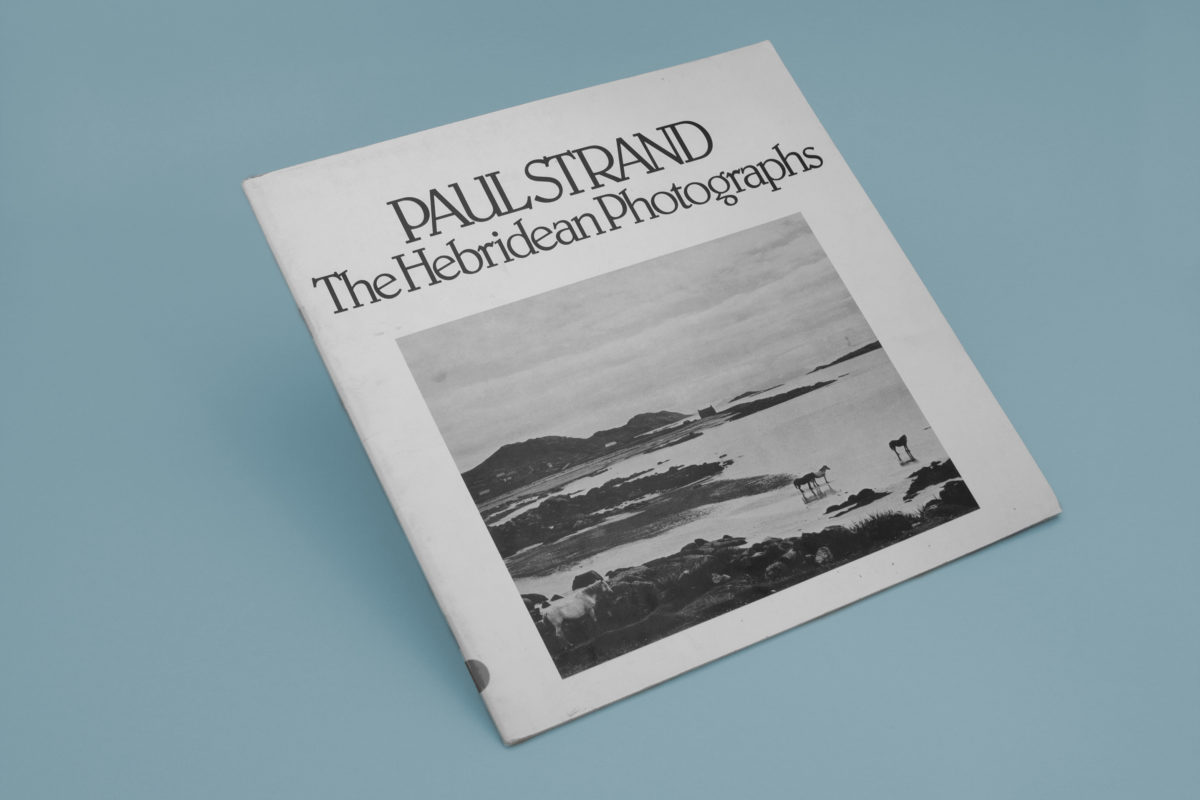 1978
In 1978, Paul Strand's "The Hebridean Photographs" was exhibited at Stills. This body of work, created in the 1960's, documents Hebridean life, from people, to labour, to home-life, to landscape. We have a copy of this exhibition book in Stills' eclectic, public-access, photographic library. "It may be unusual in an exhibition […] to include a small and seemingly alien group of images. We have assumed however that Strand's earlier work may be unfamiliar to many people and that some brief introduction may be of value. Despite the changes of style and interest apparent in Strand's work over the years, there is also an underlying consistency, an adherence to a creed established early in his career" Richard Hough, Stills Director 1978.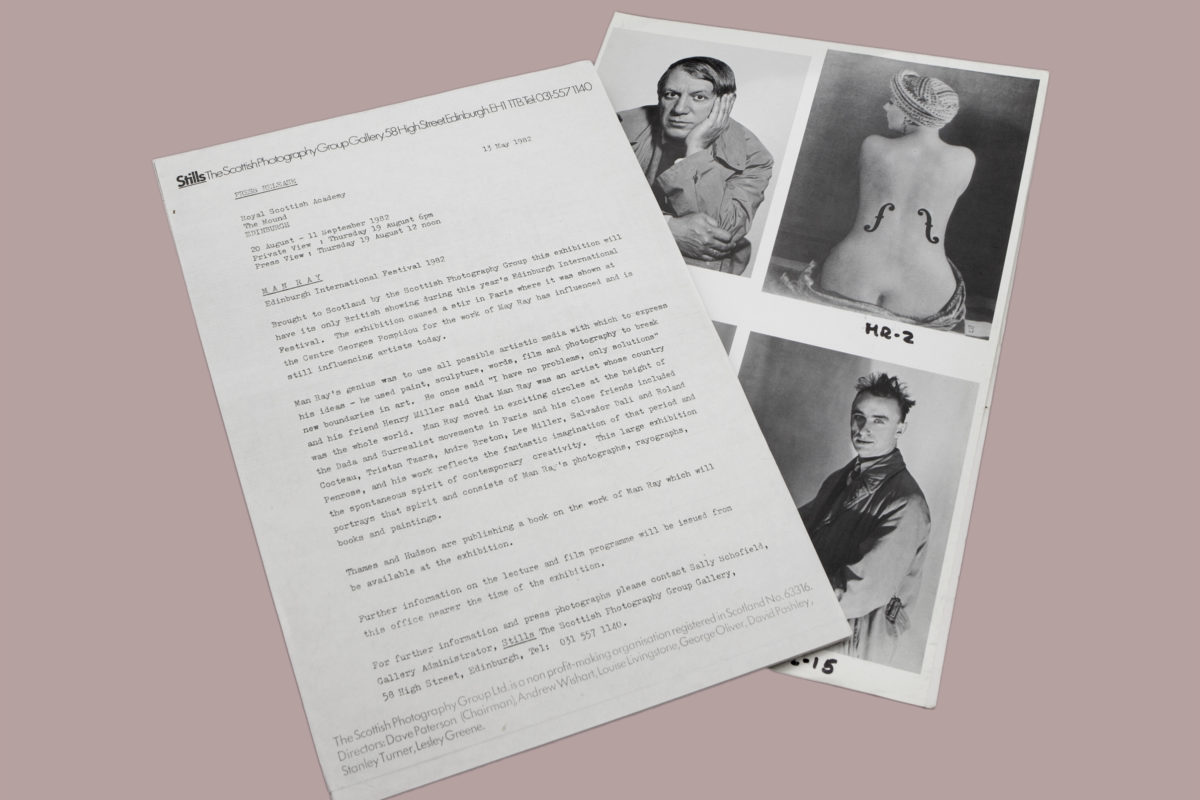 1982
In 1982, Stills exhibited work by Man Ray, a famous Dada and surrealist artist. These objects display some behind the scenes happenings of how galleries operate; deciding where certain works are to be hung, and sending out press releases are still common practice today.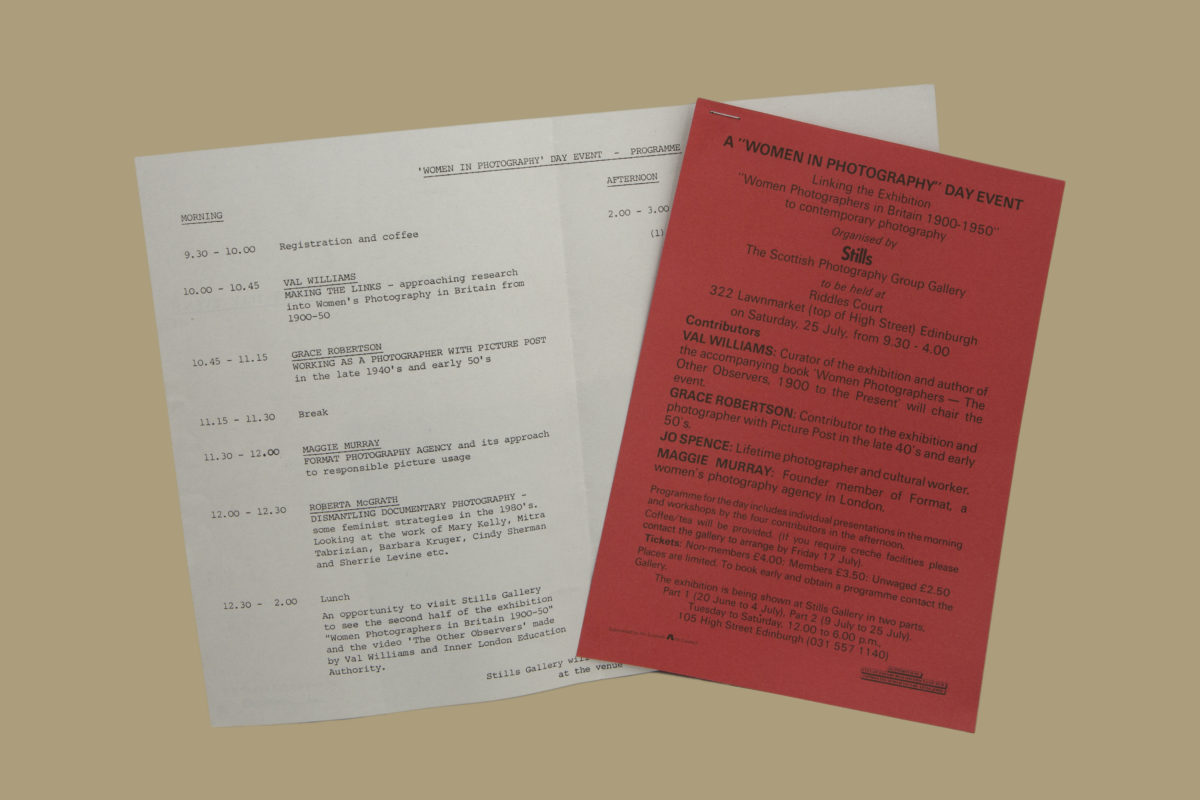 1987
Did you visit our Jo Spence exhibition in 2016? This flyer from our archive shows that Stills already understood the importance of Spence's work, way back in 1987. The "Women in Photography" event organised by Stills lists Jo Spence as a speaker alongside Val Williams, Grace Robertson and Maggie Murray. Sadly Spence had to pull out due to ill health, a final draft of the flyer reveals she was replaced by Dr. Roberta McGrath, an Edinburgh based photography scholar and lecturer.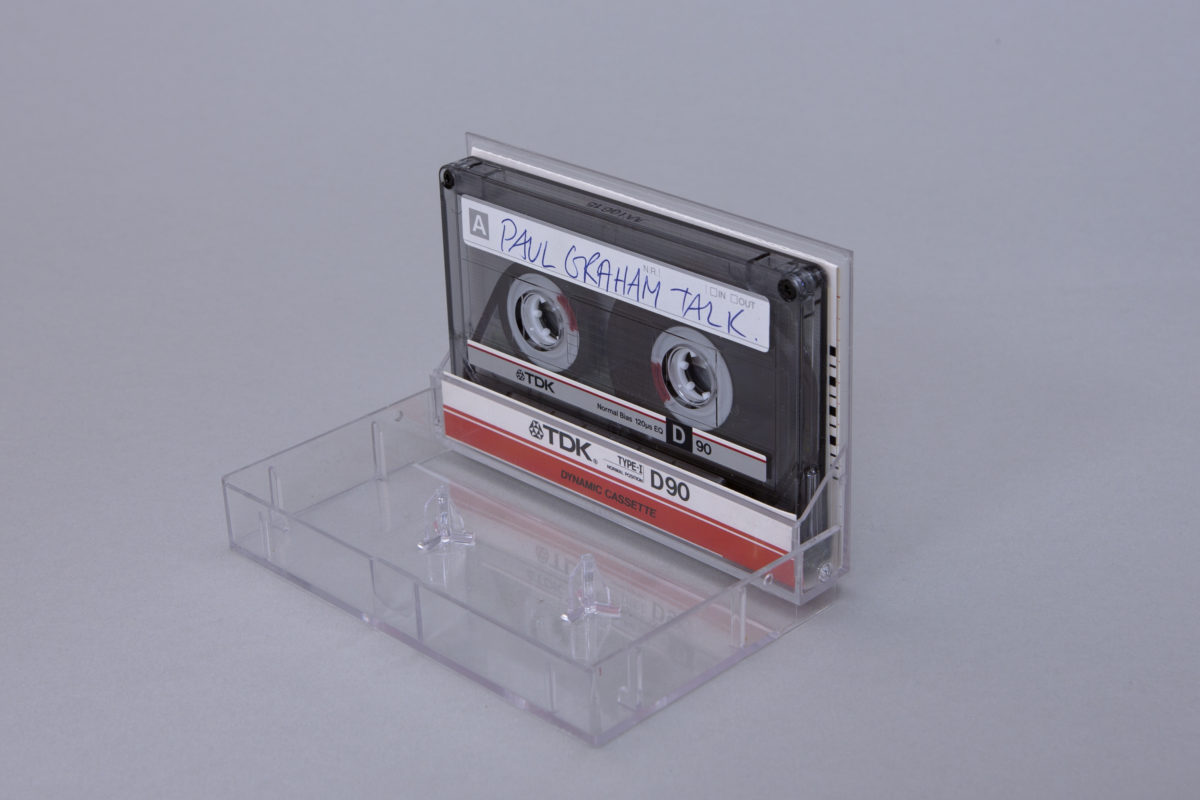 1988
This cassette is a recording of Paul Graham giving an artist talk in 1988 when Stills exhibited Graham's Troubled Land series. In this recording he talks about his images and working practice as well as some practical tips and advice about making a living as a photographer.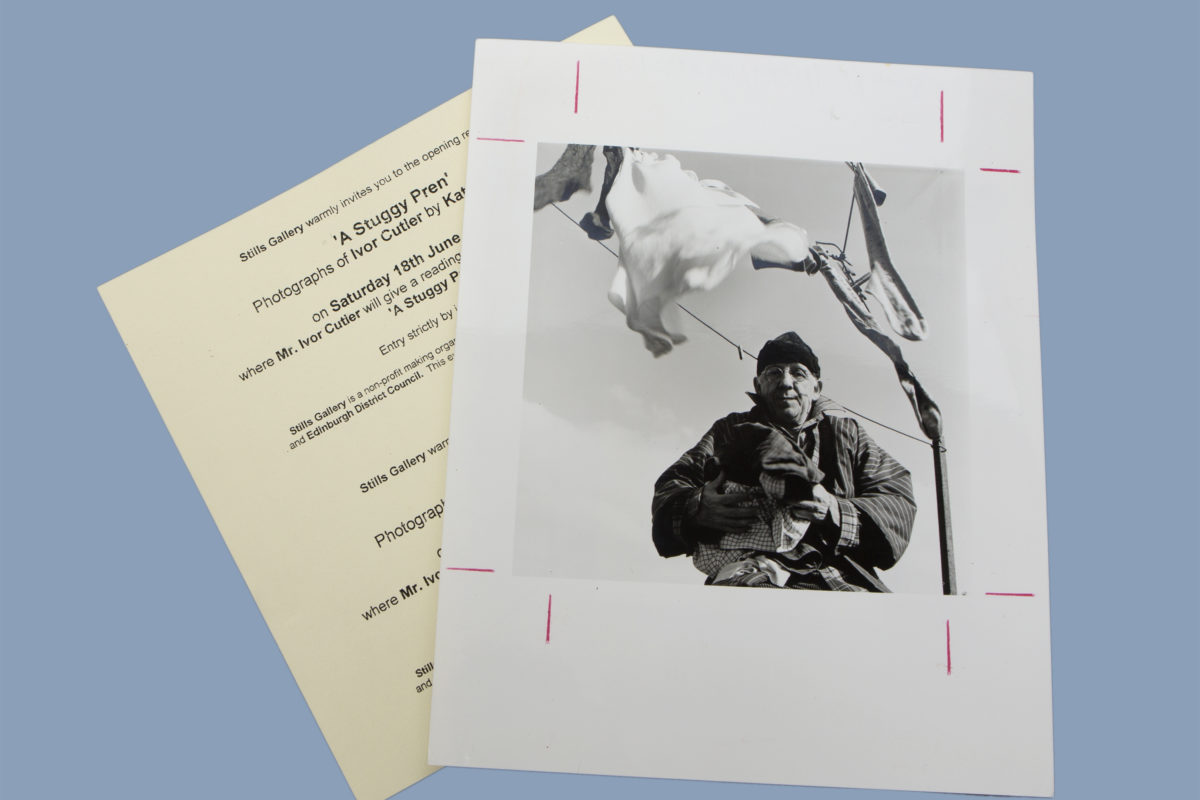 1994
"A Stuggy Pren" was an exhibition in 1994 which coincided with the release of a collaborative book between photographer Katrina Lithgow and poet Ivor Cutler. Featuring fascinating portraits of Cutler, taken by Lithgow, this exhibition elaborated on the dynamic collaborative relationship between both artists.