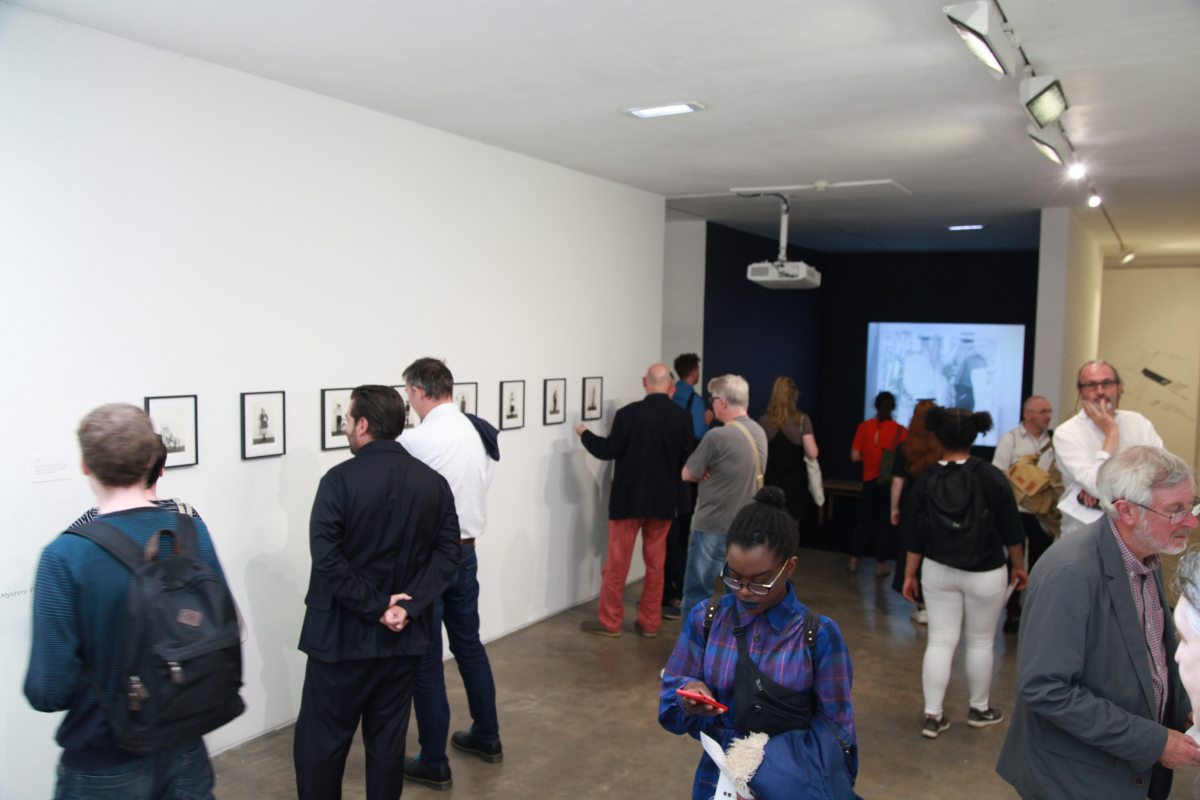 Current vacancies:
Development Manager – deadline Sunday 7th March
Board Chair – deadline Sunday 28th February
---
Vacancy: Development Manager (Part-Time, permanent contract)
Hours: P/T (3 days per week), permanent contract
Salary: £19,200 per annum, (based on FTE £32,000 per annum, pro rata)
Working pattern to be agreed on appointment (will include occasional weekend work)
Location: Stills, 23 Cockburn Street, Edinburgh EH1 1BP (Stills staff are currently working from home due to the ongoing pandemic and in line with Scottish Government guidelines)
Reports to: Director
Stills is seeking a dynamic Development Manager who will join our team and make an essential contribution to organisational development. We are looking for someone to lead on a new fundraising strategy including the development of new business and fundraising initiatives that will increase our sustainability and support Stills' vision to become one of the world's leading centres for photography.
Stills was established in 1977 and is based on Cockburn Street in the heart of Edinburgh. We are a photography gallery with excellent production facilities and critically acclaimed education/learning programmes. We provide public access to opportunities that enable the advancement, discovery, enjoyment and understanding of photography. Despite the uncertainty that the current pandemic has created, this an exciting time to join the Stills team as we continue our work online and plan for future activity on our premises. Amongst the highlights of our forthcoming 2021 programme, we are due to present a major exhibition of work by Japanese photographer Ishiuchi Miyako, with associated events and activities.
We are seeking a highly competent individual with a proven track record to develop, activate and manage a fundraising strategy that will create greater financial sustainability and broadened reach for the organisation. You will work closely with the Board and Director of Stills as well as the staff management team. You will play a leading role in supporting all the core activity of the organisation.
Outline of key duties:
Working with the Director, develop a fundraising strategy for Stills
Develop and deliver a fundraising plan
Research and develop new income streams and business initiatives
Identify and approach potential corporate supporters
Research and develop new business relationships
Maintain and develop the Friends' and Patrons' scheme
Support the Director with the identification, completion and submission of grant applications
Complete written and verbal reports for the Director, Board and stakeholders
Attend regular staff meetings
Represent Stills at meetings and events
Requirements:
Experience of successful business development and fundraising
Experience of financial planning and the preparation and management of project budgets
An interest in and commitment to developing ideas and relationships specific to Stills' wider potential within the photography / visual arts / charitable sector
Ability to manage projects, work to deadlines and engage others in the mission and its delivery
Experience of audience and market development, and communications
Proven success of working as part of a team with varied priorities from curation to creative learning, communications to income generation
An entrepreneurial drive
Excellent communication skills
Deadline for applications: Sunday 7th March 2021
To apply: Please email a cover letter outlining why you would like to work with us including evidence of relevant skills and experience. Include an accompanying CV of no more than 2 pages with the names and contact details of two referees and send to: ben.harman@stills.org
For any questions regarding the post or the application process, please contact Ben Harman, Director of Stills, at the above email address. Interviews are likely to be held via Zoom on/around the 11th March 2021.
---
Vacancy: Board Chair (voluntary)
Stills is seeking a visionary new Chair to lead the organisation in the next phase of its development.
Stills is a centre for photography based in the heart of Edinburgh. Established in 1977, it has a long history of supporting the advancement, practice, enjoyment, exploration and understanding of photography.
Stills is highly regarded for its groundbreaking exhibitions, its creative learning programme, its courses and its state of the art production facilities; it has recently translated these well in to online activity and communication, as well as opening the building as far as possible, during the Covid pandemic.
The Chair would work with the Board and the CEO Ben Harman in defining the strategic ambition, aims and objectives for the next five years and beyond. Stills operates with a dedicated staff team and a group of Trustees with a wide range of skills, knowledge and experience.
Applicants should have proven leadership qualities, experience of operating strategically and supportively in any field, an appreciation of the visual arts and a belief in the importance of the arts in Scotland. Previous experience of being a Trustee of a not-for-profit organisation and knowledge of corporate governance is desirable.
The Chair of the Board of Stills is a voluntary/unpaid position. The post provides personal and professional development opportunities and the immense satisfaction associated with experience of working in the creative arts sector.
To Apply: Please send a CV and cover letter to ben.harman@stills.org
The deadline for applications: Sunday 28th February 2021
Interviews will be conducted via zoom during the week commencing 1st March 2021
For general information about Stills, please visit: www.stills.org
For any questions about the role, the organization or the application process, please contact Ben Harman at ben.harman@stills.org
---