Events
In the second of a short programme of events commemmorating the end of Ishiuchi Miyako at Stills, join us at the French Institute of Scotland as we host an artist talk by Hannah Starkey.
Born in Belfast in 1971 and now living and working in London, Starkey completed an undergraduate degree in Photography and Film at Edinburgh Napier University before undertaking an MA in Photography at the Royal College of Art in London. She will discuss her 20-year career in photography, starting with her celebrated post-graduate degree show in 1997 through to her most recent body of work, created with women in Wakefield in 2022 as part of a new commission at The Hepworth Wakefield.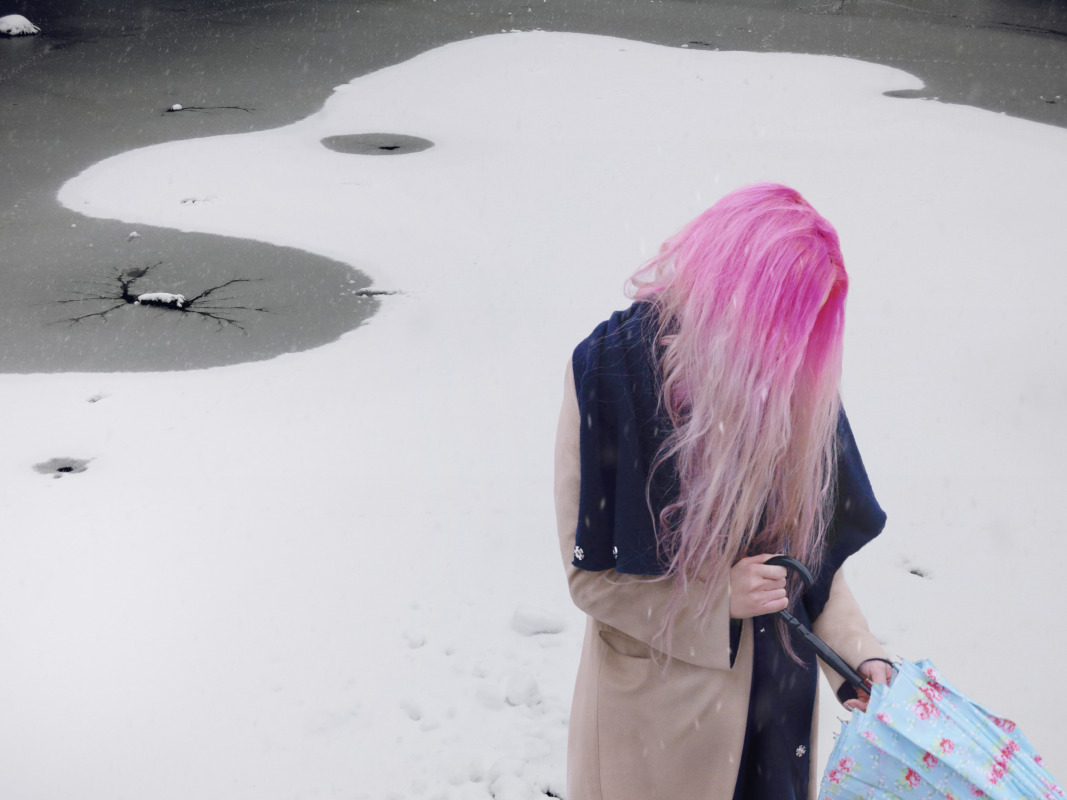 About Hannah Starkey:
Hannah Starkey's photographs explore the physical and psychological connections between the individual and her everyday urban surroundings. Since the beginning of her career, the artist has worked predominantly with women as her subjects, collaborating closely with actresses as well as anonymous acquaintances she meets on-site to develop intricately textured scenes. Stark architectural backdrops and strong associations of color and imagery heighten the sensation of her compositions on both a formal and associative level, triggering personal interpretations and a deeper mediation on the experience of the visual world at large.
Hannah Starkey will present her first major survey exhibition at The Hepworth Wakefield in 2022. In 2019, she was selected to be the Artist in Residence at Guildhall, London, where she held her solo exhibition 'Celebrating City Women' in 2020. In 2019, she was also awarded an Honorary Fellowship at The Royal Photographic Society. Her most recent solo monograph, 'Photographs 1997-2017' was published by MACK in 2018. Further solo exhibitions include Centre Culturel Irlandais, Paris (2016), Warwick Arts Centre, Coventry (2011), St Catherine's Church, Frankfurt (2010), Irish Museum of Art, Dublin (2000), and the Castello di Rivoli, Turin (2000). Her work is included in major public collections including Tate Gallery, London, UK; Walker Art Center, Minneapolis, USA; Centraal Museum, Utrecht, The Netherlands; Government Art Collection, London, UK; Irish Museum of Modern Art, Dublin, Ireland and Victoria & Albert Museum, London, UK among others. She has received numerous awards throughout her career including the Vogue Condé Nast Award (1997), the 3rd International Tokyo Photo Biennale's Award for Excellence (1999), the St. James Group Ltd Photography Prize (2002), and the Freelands Award (2019).
Hannah Starkey is represented by Maureen Paley, London.