Events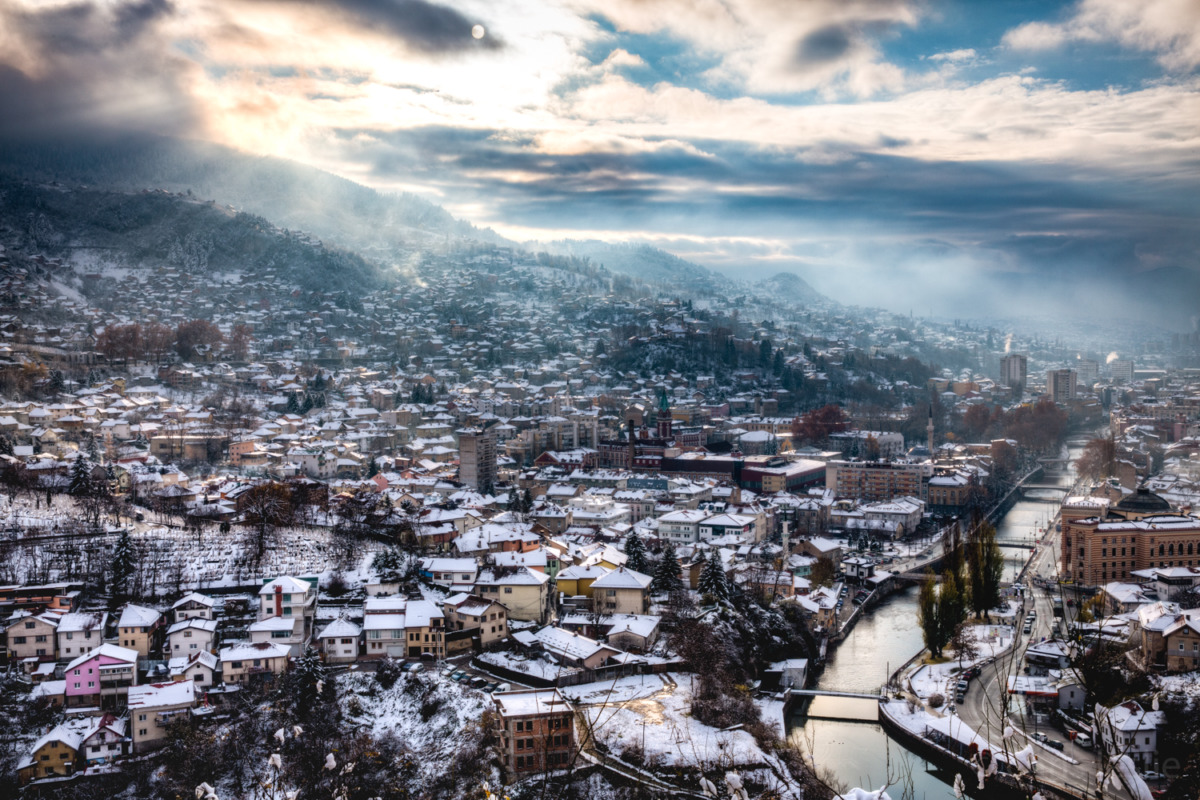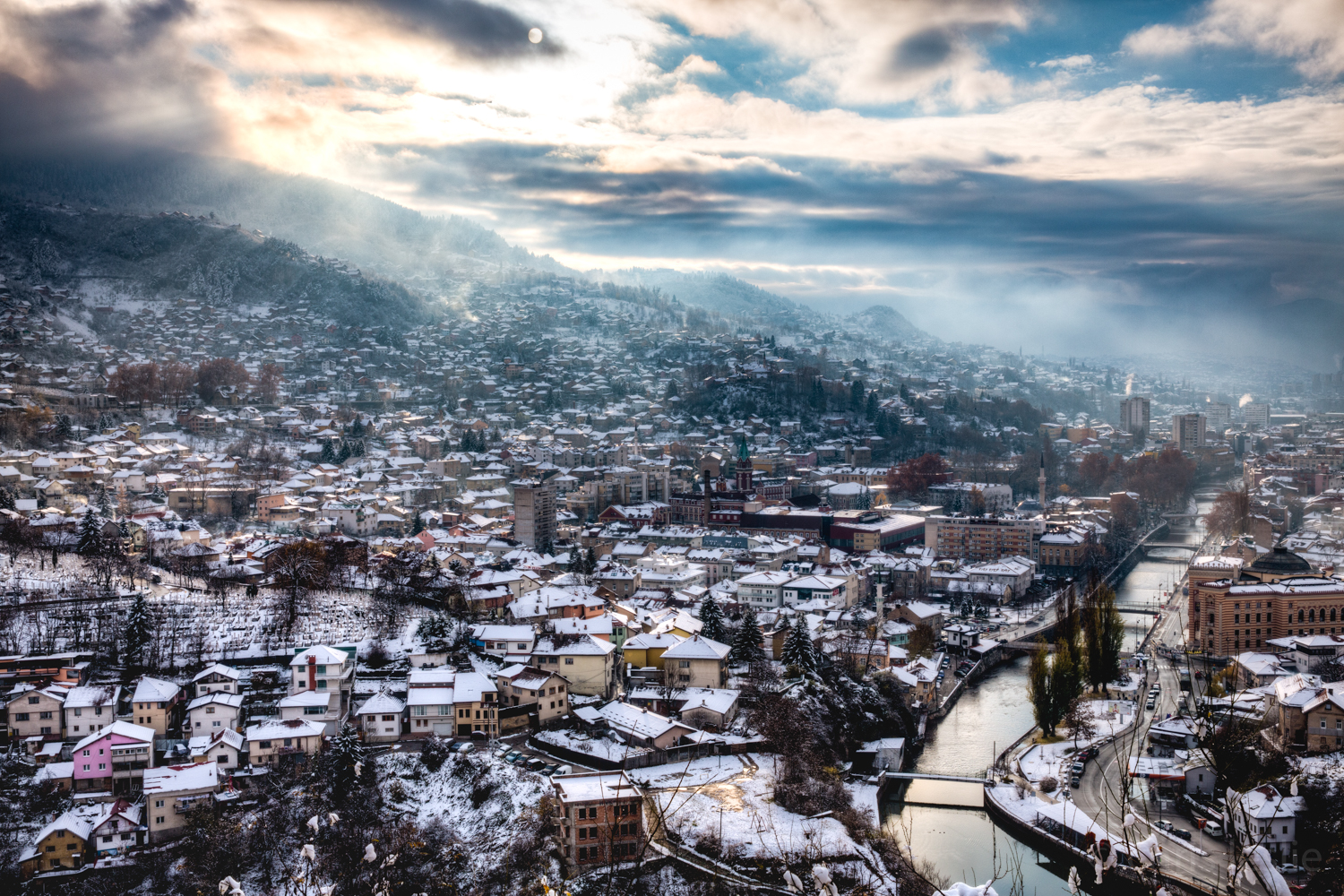 Join us in the gallery for the launch of Chris Leslie's book 'A Balkan Journey', including a conversation between Leslie and writer, photographer & curator John McDougall about the project.
In 'A Balkan Journey', Chris Leslie takes us on a photographic journey through the towns and cities of post-conflict Former Yugoslavia in this extensive and previously unseen twenty- four-year photography archive from the region.
'A Balkan Journey' begins in 1996, months after the wars have ended, when Chris arrives in Croatia to live and volunteer in a small, heavily destroyed and divided town called Pakrac. Armed only with a borrowed vintage Canon 35mm camera, a handful of rolls of film and a limited and sketchy knowledge of photography, he works on a social reconstruction project for four months, getting by and communicating with the help of a Serbo-Croat phrase book (a language that seemingly no longer existed after the collapse of Yugoslavia).
The following year in 1997 Chris arrives in Sarajevo to set up and run a photography project teaching the basics of black and white photography to children in a makeshift darkroom in the basement of an orphanage. He returns to Sarajevo every summer from 1997-1999 to volunteer on his Sarajevo Camera Kids project.
In the subsequent years from 2000-2019 he returns to Bosnia & Herzegovina, Croatia and Kosovo to document the aftermath of war and the struggle for peace. His photographs witness the rebirth and reconstruction of Sarajevo – a city that from 1992-1995 had survived the longest siege in modern history.
This collection of photography showcases a small selection of Leslie's work from this twenty-four-year period. Included are his first ever BW photographs taken in 1996 and left discarded in a cupboard as well as photographs taken on assignment for the Guardian and the documentation of his meeting with the Sarajevo Camera Kids twenty years on.
2022 marks thirty years since the war started in Bosnia at a time when the region and Europe continues to struggle with conflicting ideologies, genocide denial and a reassertion of ethnic nationalism. Alongside essays from writer John McDougall, Leslie's photographs in 'A Balkan Journey' provide a crucial moment of reflection for the viewing public and mark a pivotal point in the artist's life and career.
'A Balkan Journey' was funded by Creative Scotland and the Peace Conflict Research Centre in Sarajevo.
www.balkanjourney.com
Chris Leslie is a BAFTA Scotland new talent award winning photographer and filmmaker. He has documented stories across Eastern Europe, The Balkans, Africa and Asia as well as in his home city, Glasgow. His photo essays and writing appears regularly in the Guardian and his documentary film and photography work has been exhibited / screened across the UK and Europe. His project and best-selling book, 'Disappearing Glasgow', documents the changing face of Glasgow has seen him acknowledged as the most consistent chronicler of the city's recent history.
www.chrisleslie.com
John McDougall is a writer, photographer & curator based in Glasgow (Scotland) with an interest in the intersections between photography, politics & performance and how the collaborative nature of artistic and creative endeavour can offer pathways and resolutions through difficult times.
Past projects have included Milk Shots, Six Foot Photo Month & 2014Frames.
Since 2016 John has written for various publications & outlets including Studies in Photography, photomonitor.co.uk, Streetlevel Photoworks, Vu Centre for Photography and Scottish Contemporary Art Network.