Events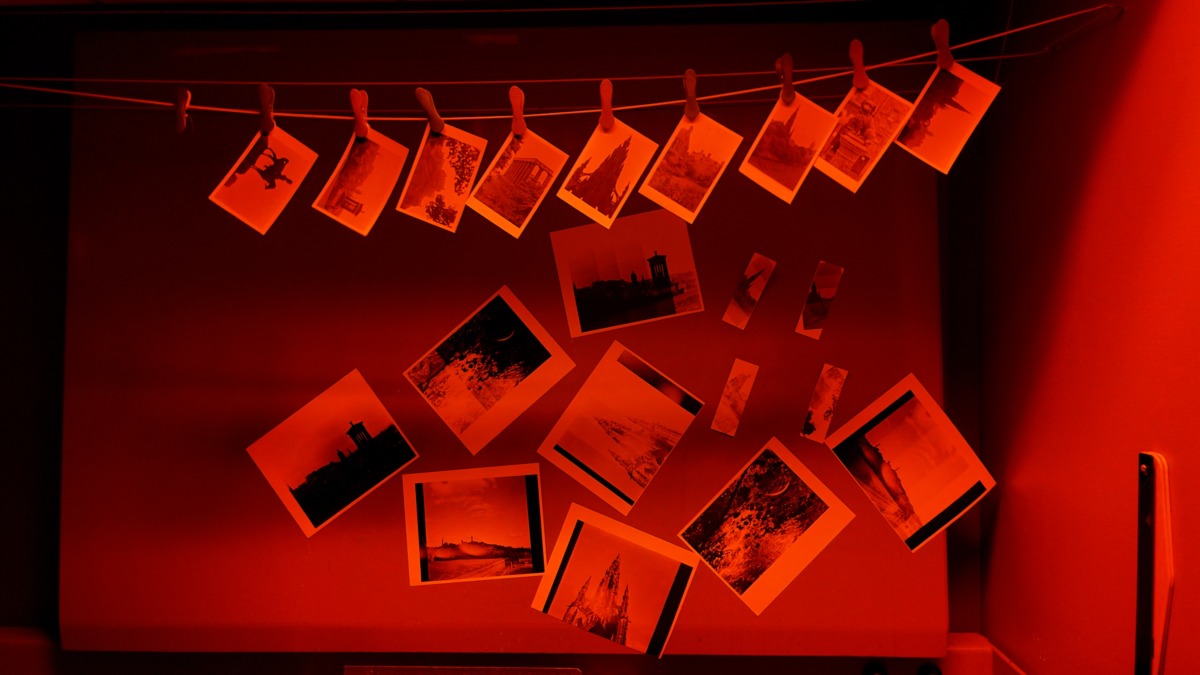 Create your own darkroom print of one of Edinburgh's iconic landmarks, using traditional analogue photography techniques.
Step into the shadows and discover the magic of developing your own photographs. You'll learn about Edinburgh's role in the history of photography, while our expert instructors guide you through the analogue process to create stunning silver gelatin prints.
Whether you're a beginner or an experienced photographer, the Edinburgh Darkroom Experience offers a unique opportunity to make a print in the historical home of photography.
Join us across selected Fridays and Saturdays in August for the Edinburgh Darkroom Experience and take home your own hand made souvenir of Edinburgh!
What will we do?
We'll start with an introduction to the history of analogue photography and darkroom processes.
Next we'll take a look at some 35mm negatives of Edinburgh and each pick an image to print from. We've got all the classics including the Scott Monument, Edinburgh Castle and Greyfriars Bobby!
We'll start by printing a test strip to find out what exposure we need for our image.
Then we will move on to making our final print.
Everyone will make at least one test strip and one final print, which you can take away with you at the end of the session!
Who is it for?
Darkroom enthusiasts or photography newbies, this experience is perfect for anyone who would like to find out more about analogue photography or create a unique souvenir of Edinburgh. No prior experience is necessary as your instructor will guide you through the process.
Children under 16 are welcome, if supervised by an adult.
What is the darkroom like?
The session will take place in our communal darkroom under red light, with a maximum of 5 people per session. It may not suit those who dislike enclosed spaces, please contact us if you wish to discuss this further.
We use ILFORD PHOTO chemicals on this course that can potentially pose a risk to pregnant and breast feeding women and asthmatics. We take every care to ensure good working practices and adequate ventilation in our darkrooms but if you feel you may be adversely affected, please visit the Health and Safety section of Ilford's website for further information.
About the venue
Stills is accessible at street level from Cockburn Street. Please ring the doorbell if you require assistance entering the building. All public areas have non-stair access, via a general use lift. We have an accessible toilet one floor down from the main gallery, reachable using the lift.
Please email info@stills.org prior to the event if you have any specific access needs that you would like to discuss.
Ticketing
We offer 15% discount for bookings of 4 or more tickets for the same session, please email info@stills.org to request a promo code.