Events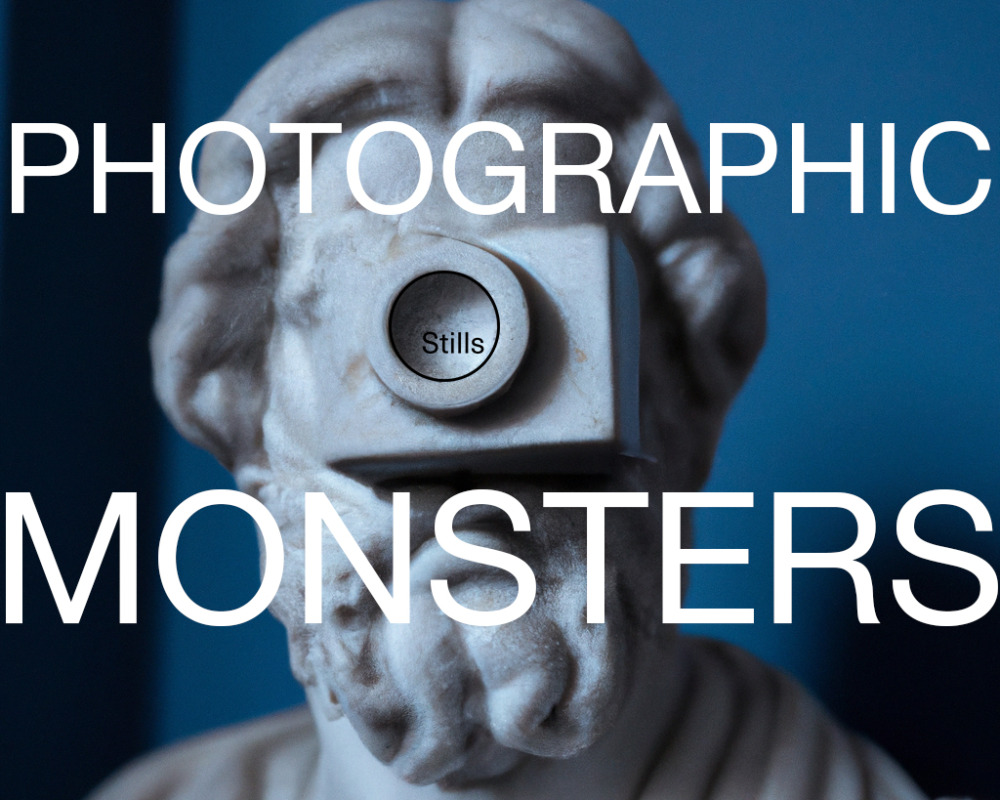 Stills presents a six week lecture and discussion event for students and those keen to develop an understanding of the philosophies and ideas which are most often used to think with, and about, photography.
Have you ever wondered what Post-Modernity really means? And if it has anything at all to do with taking photos?! This course, led by our Research Associate David Grinly, will help you to navigate the terminologies and ideas which sometimes put us off thinking more deeply about photography. Aiming at the big names who stand (sometimes very closely) behind the theories of today, this course will offer approachable "translations" of a selection of critical texts, and provide a space to discuss the questions they raise, now.
Texts and audio-recordings of all of the texts being read will be available to course participants.
____________________
1 November: Introduction – Photographic Modernity and PostModernity.
What does Modernity mean, and why is photography seemingly so intwined with our understanding of it? And how does understanding Modernity help us understand Post-Modernity… and is it all over, now?
Using examples from literature, philosophy, painting, music (and photography) to consider some of the key thinkers who were working and writing during the period when photography was "born" – and asking how each might have contributed to our understanding of photography, and how photography contributed to their understanding of the worlds in which they were living.
And then how PostModernity challenged these ideas and brought along a whole new set of approaches.
This first week will give participants a little reminder/basic orientation which will be useful in the following weeks.
8 November: Walter Benjamin's The Work of Art in the Age of Mechanical Reproduction.
Marxism and Mysticism shape this notoriously slippery "canonical" text. What does the text actually say about photography, and what is this "aura" he is on about? And what relevance, if any does the text hold for us now?
We will also discuss how we might respond, practically and intellectually, to this and the other texts we will read.
15 November: Roland Barthes: Rhetoric and Mourning
Next up are two texts by Roland Barthes. Firstly his seminal "structuralist" text The Rhetoric of the Image. Tackling its complex and sometimes seemingly opaque language, this lecture will clarify the ideas that Barthes considers important, and ask what, if anything, is lurking behind all that structure…
We will also consider why academics hate (and photographers love) Roland Barthes' Camera Lucida? What changed from his earlier approach to this, his last, published book? And how does Barthes changing opinion help us reflect on our own approach to photography, to making and viewing photographs?
(Selected paragraphs of Camera Lucida will be made available to participants)
22 November: Susan Sontag – In Plato's Cave
The first chapter of Susan Sontag's book "On Photography" will provide the reading material for week 4. Sontag's style is far more approachable than the other writers we will have looked at by this point, but the content of this part of her observation on photography is by far the most directly troubling. Considering the ethics and moralities of photographs of suffering Sontag asks us to consider the role of the photographer, and the viewer, in a media landscape which is, at the time of her writing, already "saturated" with images of war, famine and pain.
29 November: Jean Baudrillard – Photographer in the Matrix
Jean Baudrillard's most famous book "Simulation and Simulacra" is the one in which Neo in the Matrix stores his naughty zip-discs… but he wrote other things too. And he was a keen photographer.
Staring into the PostModern era via Baudrillard's Ecstasy of Communication from 1986 will provide a quite dystopian and challenging view of a very complicated and charged global "moment". Employing rich space-age metaphors, dry humour, references to reality tv shows… Baudrillard is not quite a philosopher or sociologist, something of a media expert and not at all a fan of the Matrix…
6 December: Teju Cole and Lucy Sante – The Spectators Malevolent Neutrality.
Taking two contemporary (and living!) writers as our last guided lecture, we will consider Cole's Against Neutrality and Sante's The Empty Room and their relationship to the super-media content of our current moment. Can photography still function as a tool of resistance and activism, and to what extent does our renewed interest in documents of crime and criminality influence photographic aesthetics?
___________________
About the venue
Stills is accessible at street level from Cockburn Street. Please ring the doorbell if you require assistance entering the building. All public areas have non-stair access, via a general use lift. We have an accessible toilet one floor down from the main gallery, reachable using the lift. Please email info@stills.org prior to the event if you have any specific access needs that you would like to discuss.
Ticketing
A ticket provides access to all 6 lectures. If you would like to attend individual events but not the whole series, please email info@stills.org and we can make arrangements for this.
Please note: To ensure the event is accessible, we have 3 tiers of pricing, based on a pay-what-you-can system. Check the ticket tier for more information about this.
Please be honest with yourself and your financial situation. If you purchase a ticket at the lowest end of the scale when you could afford the higher ticket prices, it makes it harder for us to provide financial flexibility to those who need it.
We also have a limited number of tickets available at no cost for those who cannot afford to pay. If you would like to apply for these tickets, please email info@stills.org, no questions asked.