Exhibitions
Cockburn Street Cinema 2014: Rob Kennedy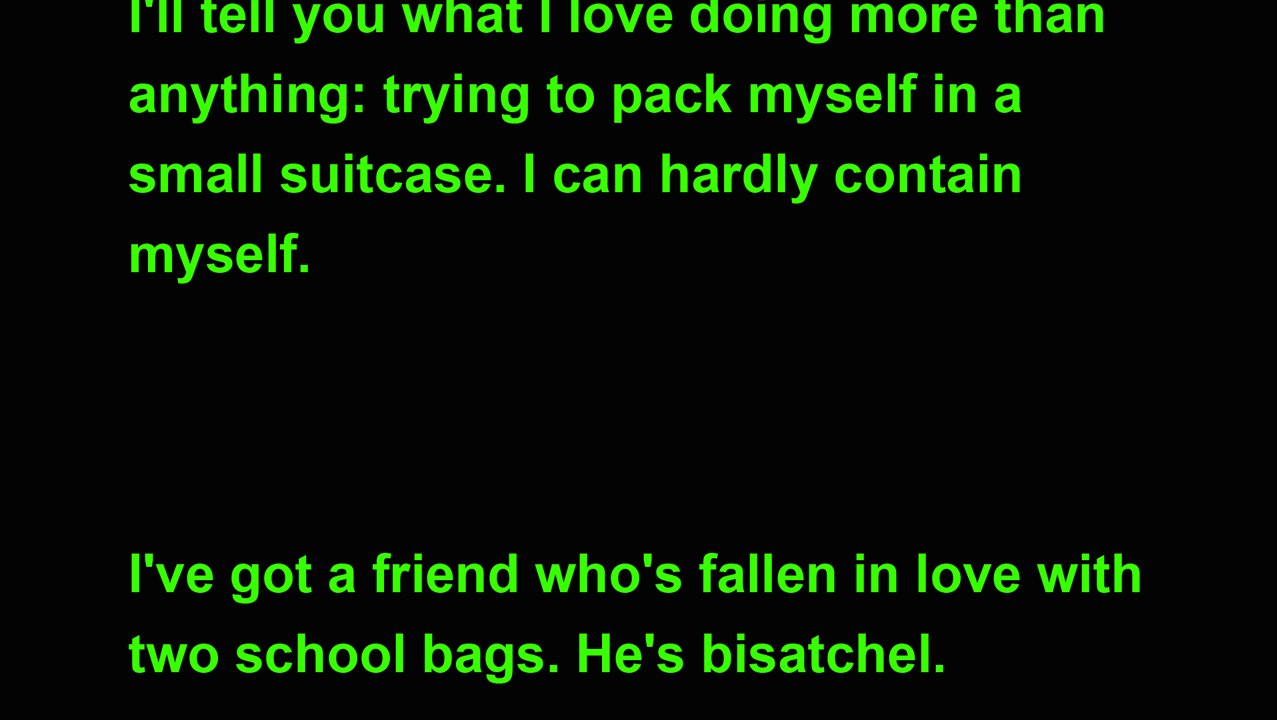 Stills, in partnership with LUX Scotland, is delighted to be able to present two works by Rob Kennedy for this year's Cockburn Street Cinema. Kennedy's work will be presented for viewing in Stills' on-street windows throughout the dark evenings of the Christmas and New Year season.
Saturday 20 December 2014 – Sunday 4 January 2015
Screening daily.
A dyslexic man walks into a bra… (2014), 89mins, HD video
Happy the believers (2006), 11 hours, 59 mins, 59 secs, SD video
Rob Kennedy lives and works in Glasgow. He makes videos, sounds and objects on his own and often in collaboration with other artists, musicians and performers. His work tends to focus on the unreliability of language and the difficulties of succinct communication. Recent projects include: Do Actors Speak Louder Than Words?, The Tetley, Leeds (2014); Is there anything to do here, is there anything to see?, CCA, Glasgow (2012); What are we doing here?, Transmission Gallery, ReMap3, Athens (2011). Previous work has been exhibited at Venice Biennale, Tate Britain, BBC Scotland and the British Council.