Exhibitions
LEAP IN TIME: Erich Salomon & Barbara Klemm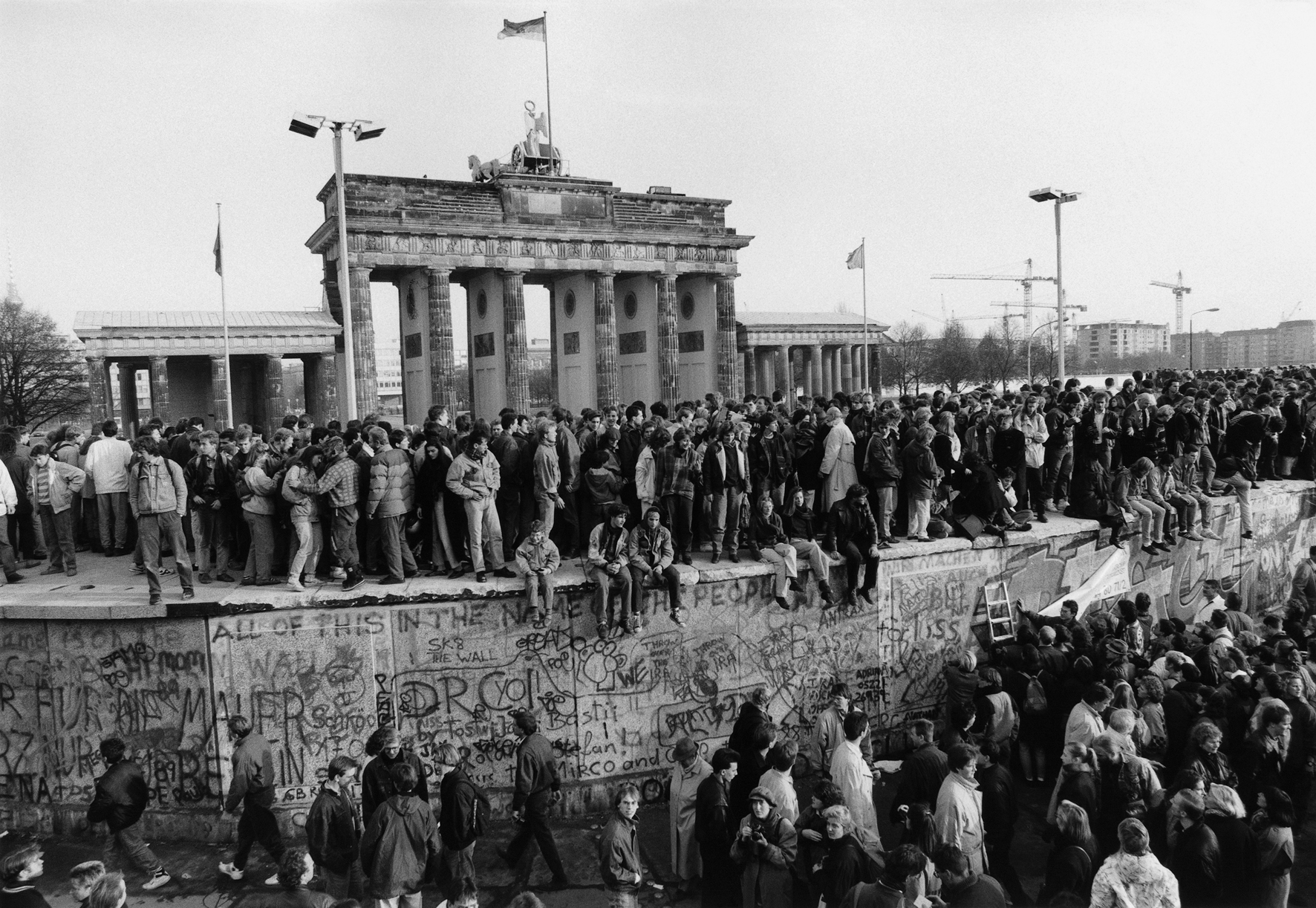 LEAP IN TIME is an exhibition of work by two German photographers: Erich Salomon and Barbara Klemm. Working primarily as photojournalists, both have produced unique documentary images of their time including photographs of many of the most important people, places and moments of 20th century and early 21st century history in Germany and elsewhere.
Erich Salomon (1886-1944) always referred to himself as a celebrity photographer. His photographs depict the daily business of the political and social elite of his time. He would use a hidden camera, often concealed within his hat, to take candid and revealing pictures of what he described in the title of his book, published in 1931, as: 'Famous Contemporaries at Unguarded Moments.' Although less sensationalist, his methods anticipated those used by paparazzi today. Salomon's fame gave him access to the highest echelons of power and the living rooms of film and music stars as well as celebrities from the world of literature and art. In 1932 he produced, 'The Prisoners of the World Crisis,' his only socio-political reportage. It is like a grim foreboding of things to come. Salomon was killed in Auschwitz concentration camp in 1944.
Many photographs by Barbara Klemm (b.1939) are now etched in the collective visual memory of the German people. Like Salomon, Barbara Klemm does not stage her photos in any way. Her unobtrusive presence makes it possible for her to document her subjects whilst they go about their business undistracted. Her use of compact, lightweight photographic equipment enables her to capture images from the sidelines, making it possible for her to make subtle and profound pictures of important events and unusual situations including many of the most significant moments of recent German history.
Both Erich Salomon and Barbara Klemm would consider themselves to be photojournalists rather than artists. That their works are today represented in galleries and museums around the world is a testament to the artistic as well as documentary value of their photographs. Together they have shed light on the political, social and psychological background to so many important historical events.
This is an exhibition of the Institut für Auslandsbeziehungen/Institute for Cultural Relations, Germany in cooperation with The Goethe Institut, Glasgow.