Exhibitions
Alex Boyd | Tir An Airm – Land of the Military

Alex Boyd is a Scottish-German visual artist, writer and curator. His work examines landscape, identity and the underlying tensions which exist in place. Boyd works primarily as a photographer and printmaker, a practice which has incorporated early techniques such as wet-plate collodion and calotype through to contemporary image capture systems such as drones. This new work, made over several years, develops themes explored in his Saltire Award shortlisted book St Kilda – The Silent Islands.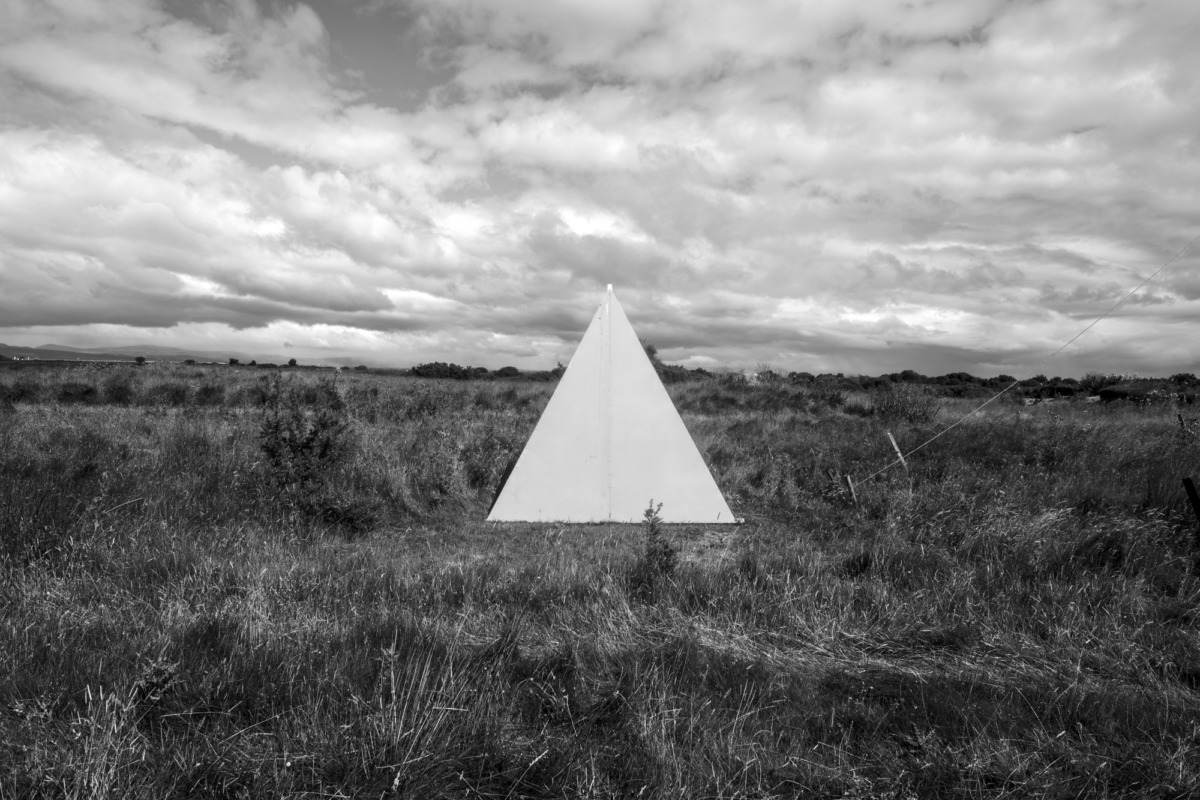 The Scottish landscape is one which is heavily utlised by the military, with the Ministry of Defence one of the largest landowners in the country. In this new exhibition, Boyd explores the largely unseen places used to train our armed forces and those of our NATO allies. From the remote bombing ranges of Cape Wrath and Tain Air Weapons Range in the North, to the tank and infantry training areas of Kirkcudbright in the South West, Boyd has walked and documented several hundred miles of a land often hidden behind red flags. Here in the vast stretches of open countryside, relics from a century of conflict from World War One through to the Cold War, Bosnia, Northern Ireland, and the recent failed campaign in Afghanistan stand as monuments and reminders of Scotland's and Britain's role on the world stage.

Working with archaeologists, ecologists and conservationists, another more complex narrative also begins to emerge – a place where nature thrives among burned-out vehicles and shell craters.
The exhibition 'Tir an Airm' (Land of the Military) also features the work of invited artist Mhairi Killin RSA, who will share work from her series 'Fata Morgana' an exploration of drone warfare testing in the Outer Hebrides.

Find out more about Alex Boyd's work at www.alexboyd.co.uk and Mhairi Killin at http://mhairikillin.com