Exhibitions
Projects 20 | Kat Gollock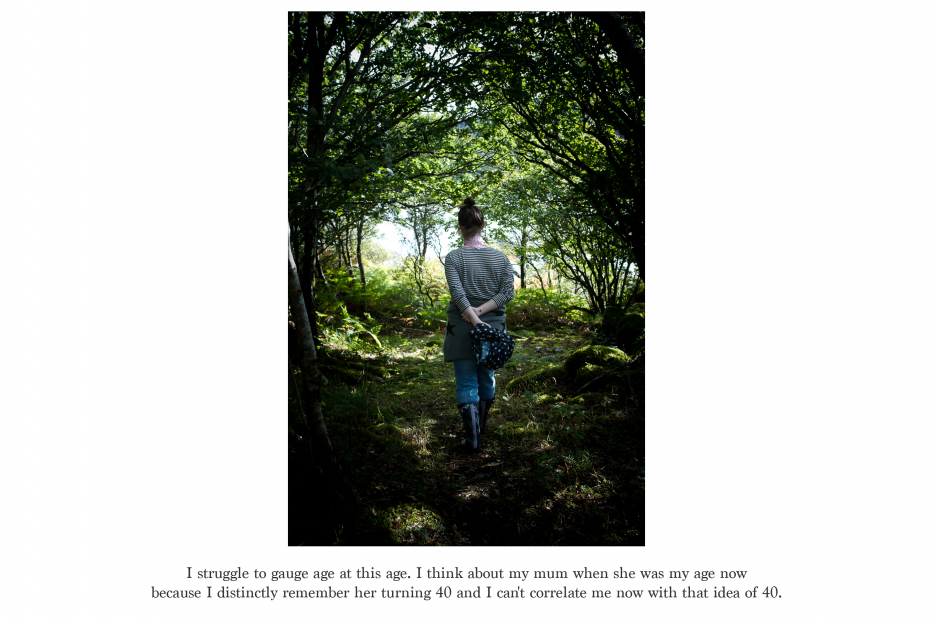 The Here and The There: A pre-established collection of uncertainties
Over the past few years, as I move towards middle age, I have explored and learned to understand my feelings about where my life has been, where it is and where it's going. Being a woman of a certain age affects, not only how I view my life but also the ways in which it influences how others see me.
As I've started to get grips with my own thoughts on this, I've begun to look outwards. In conversations with other women, I've been taking note of the differences and similarities amongst us, as well as how we empathetically draw on each other's experiences to help guide us through this unfamiliar adulthood.
It feels that we are not all playing at being a woman but are now actually living it. Gone is the naivety of our 20s to be replaced by the reality of our 30s and 40s. Some of us have had children, don't have children, can't have children, lost children, got married, got divorced, lost those we love all whilst carrying on living and working and building towards the future. We've now started to believe in our own experience and the validity of it within a wider social context. The concepts of adulthood and womanhood as we've chosen to interpret them don't seem as abstract as they once were.
It appears to me that society shines light on either the young team shaking things up or the older generations who did a lot of the fighting prior to us. This isn't a bad thing at all, but we don't fit into those parameters. We are neither young enough to buck the trend nor old enough to warrant nostalgia but our narrative is equally as important and is something worth documenting.
The work that follows is a result of the conversations and time spent with some of these women.
-Kat Gollock
(All images from the series, The Here and The There (2020) © Kat Gollock)
Find out more about Kat Gollock here.
Find out more about The Jill Todd Photographic Award here.