Exhibitions
Projects 20 | Sekai Machache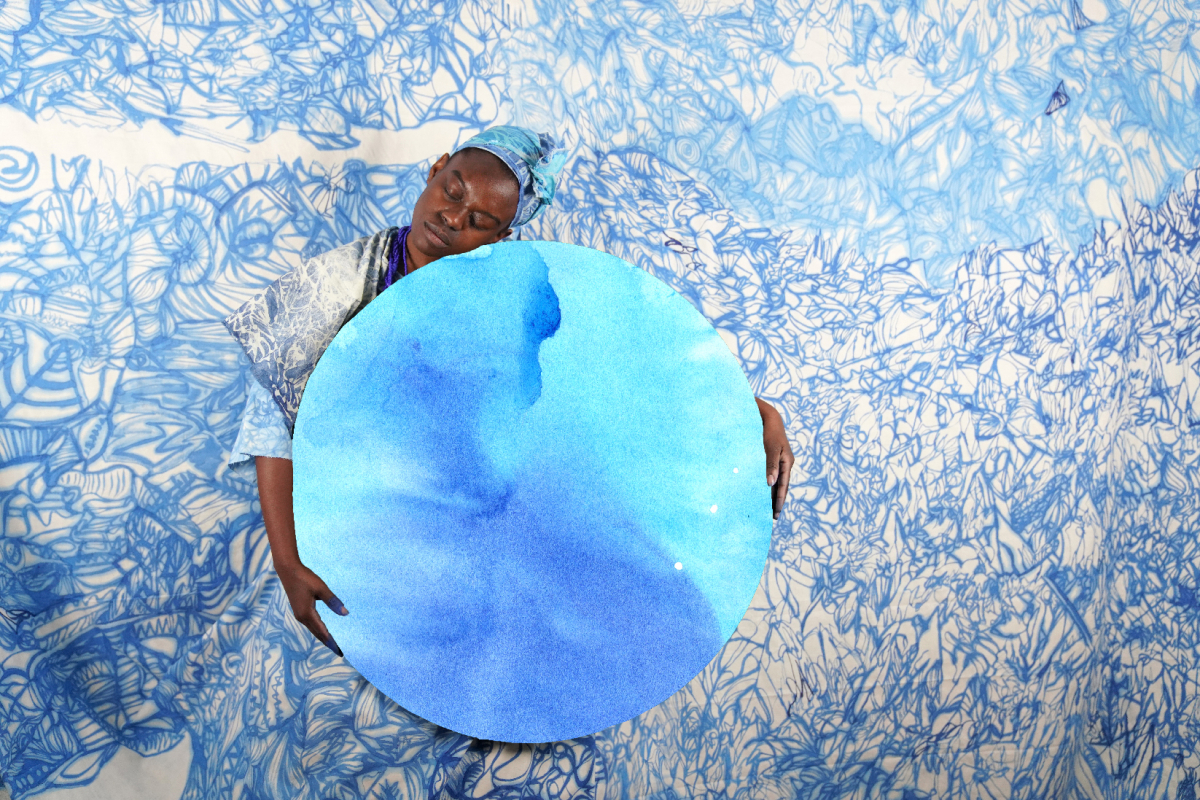 Sekai Machache (she/her) is a Zimbabwean-Scottish visual artist and curator based in Glasgow, Scotland. Her work is a deep interrogation of the notion of self and she is interested in the relationship between spirituality, imagination and the role of the artist in disseminating symbolic imagery to provide a space for healing.
Machache works with a wide range of media including photography, moving image and performance. Her photographic practice is formulated through digital studio based compositions utilising body paint and muted lighting conditions to create images that appear to emerge from darkness.
This new work, developed over the last 18 months takes as its starting point a process of inscribing and re-inscribing thought through automatic drawing with ink on paper, indigo pigment on fabric and performance to camera which is then photographed and filmed. The result is The Divine Sky – an immersive multimedia installation, using poiesis, moving image, sound, photography, drawing and sculpture to tell a complicated history of lived and ancestral experience that sees Machache reclaiming space both physical and psychic.
Alongside The Divine Sky, Machache's work is also being exhibited at Jupiter Artland as part of RESET, produced by Alberta Whittle, during Edinburgh Art Festival.
Find out more about Sekai Machache's work here
–
–
---