Exhibitions
Stills at St Andrews Photography Festival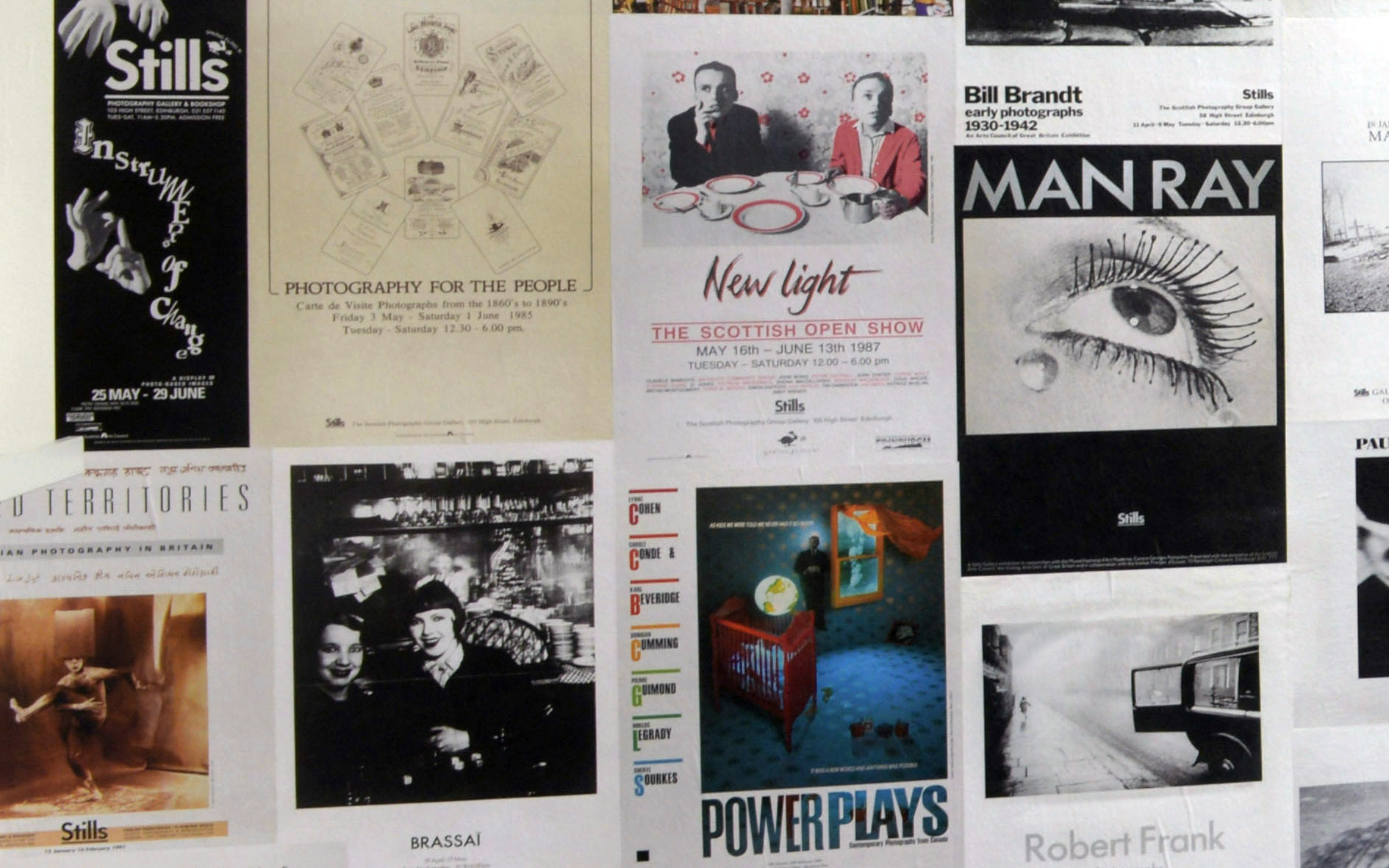 For this year's St Andrews Photography Festival, Stills is presenting a display of exhibition posters from its archive. Dating from 1977 to the present day, these chart the organisation's rich and diverse programmes of exhibitions over the last 40 years. In that time, Stills has brought work by many of the world's most celebrated and historically important photographers to Edinburgh for the first time for Scottish audiences to discover and enjoy at home.
Stills' exhibition posters record the first displays in Scotland dedicated to the work of seminal figures in the history of photography such as: Diane Arbus, Walker Evans, Robert Mapplethorpe, Martha Rosler, Paul Strand, Wolfgang Tillmans or George Washington Wilson. They illustrate the broad range of topics covered by curated projects on themes such as the family, the male nude, photography and the moving image, women photographers and new talent in Scottish photography. The posters also reveal the geographic scope of Stills' programmes that have showcased work from Asia, the Balkans, Canada, Greece, Morocco, Russia, South Africa, North America and South America.
In its first 40 years, Stills has presented more than 230 exhibitions. The selection represented by these posters illustrates how it has become an internationally renowned organisation at the forefront of developments in photographic practice and learning.
This exhibition is an outdoor exhibition and is open to the public 24 hours a day.
Location: The Scores, next to the castle, St Andrews.