Exhibitions
The Collection Series: Works from a private photography collection & Alan Dimmick's studio archive, 1977 — 2017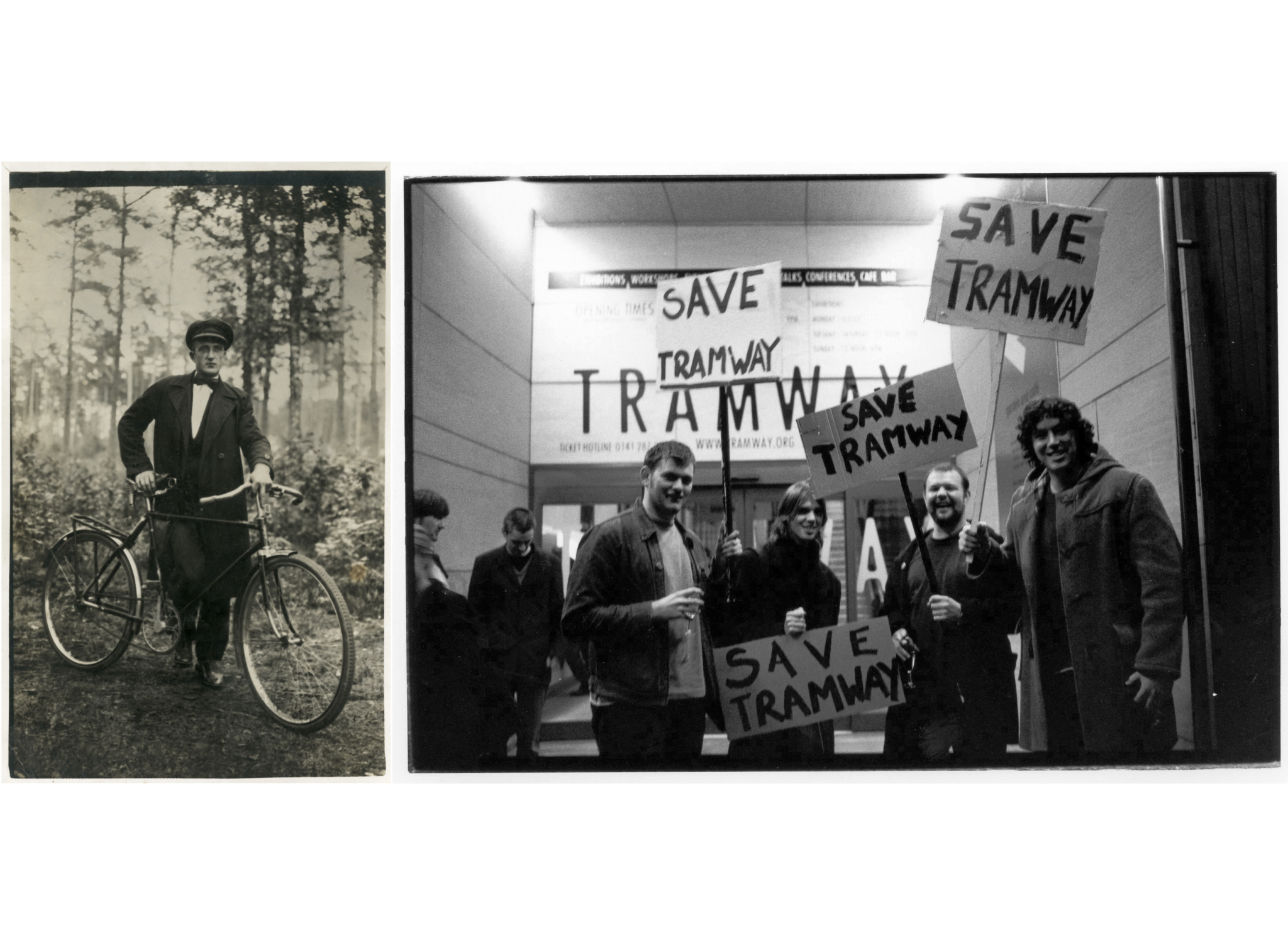 This two-part display marks the continuation of an annual series of exhibitions aimed at increasing the visibility of photography collections in Scotland. Previous presentations have drawn upon the holdings of galleries and museums. This exhibition highlights examples of collections held by photographers.
Works from a private photography collection have been lent to the exhibition by the Scotland based photographer David Eustace. Over the years, Eustace has undertaken many prestigious commissions and photographed some of the most celebrated people from the worlds of art, design, film and music. Part of his personal collection consists of prints by a broad range of photographers, from celebrated figures such as Eve Arnold, Edward S Curtis, Lee Miller and Paul Strand to artist friends and anonymous makers.
Alan Dimmick is a Glasgow based photographer who is best known for his black and white documentation of the contemporary art scene in Scotland. From snapshots of artists at home and in their studios, to exhibition openings and performances at venues throughout Scotland, Dimmick's unique and growing archive contains thousands of images that chronicle an important part of the recent history of Scottish culture. This exhibition presents over 150 photographs from a selection of Dimmick's assignments, travels and personal projects over the last 40 years.
The Collection Series celebrates the wealth of photographic treasures held within collections in Scotland. The series began in 2015 with Anna Atkins: Cyanotypes & Margaret Watkins: Advertising Photography and continued in 2016 with, Joseph McKenzie: Women of Dundee & Photographs from the Margaret Morris collection.