Exhibitions
The Jill Todd Photographic Award 2015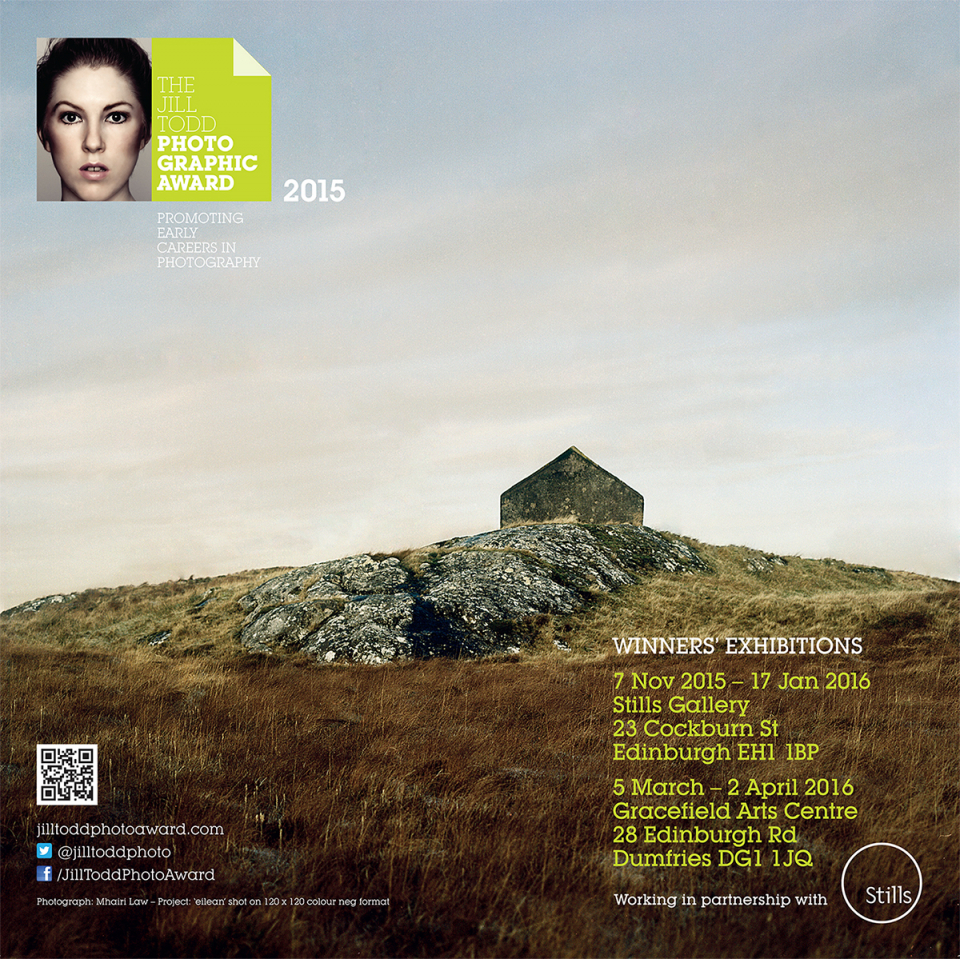 The Jill Todd Photographic Award was established in 2012 to support and promote early careers in photography and to encourage the creation of new work.
The 2015 exhibition represents a selection of new photography by recent graduates from Scotland, Ireland and Northern Ireland, demonstrating varying thematic interests and contemporary approaches to technique. Three winning and six commended award entrants were selected by a panel of judges that included:
Malcolm Dickson, Director of Street Level Photoworks, Glasgow John Duncan, Editor, Source Photographic Magazine, Robin Gillanders, a photographic artist and former Reader in Photography and Hon. Fellow at Edinburgh Napier University Ben Harman, Director of Stills, Anne Lyden, International Photography Curator, National Galleries of Scotland and Wendy McMurdo, an artist based in Edinburgh.
1st place winner: Mhairi Law
2nd place winner (joint): Mat Hay and Alan Knox
Commended entrants: Sekai Machache, James Parker, Jill Quigley, Nic Rue, Sam Wood and Heather Yates.
The exhibition will continue at Stills until 17 January 2016 and will be presented at Gracefield Arts Centre, Dumfries from 5 March – 2 April 2016.
The Jill Todd Photographic award was set up to commemorate Jill Todd, a young photographer who tragically died in 2010. She was at the beginning of a blossoming career in photography having graduated with a first class honours degree from Edinburgh Napier University in 2009.