Exhibitions
Lewis Baltz with works by Carl Andre and Charlotte Posenenske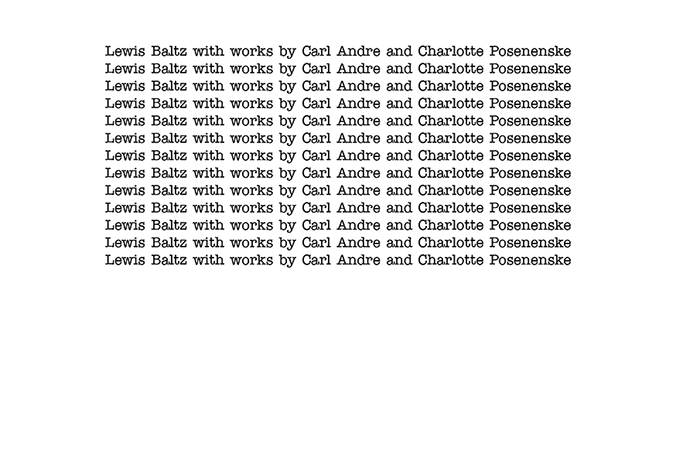 A Stills exhibition co-curated by Sebastien Montabonel
Stills is pleased to present an exhibition of photographs by Lewis Baltz (1945-2014) alongside artworks by Carl Andre (b.1935) and Charlotte Posenenske (1930-85). The exhibition has been curated to reflect the affinity that Baltz highlighted between his photography and the work of his Minimalist artist peers.
Lewis Baltz was an artist, writer and teacher and a key figure from a generation of artists that forged a new tradition of American landscape photography in the second half of the 20th century. He is best known for his ground-breaking photographic series' that document the overlooked effects of industrial civilization on the landscape, focusing on places such as new housing developments, urban wastelands, abandoned industrial sites and warehouses. Included in this exhibition are works from several of his seminal series: The Prototype Works (1967-76), Park City (1979) and Candlestick Point (1987-89). Baltz's photographs were included in the landmark exhibition New Topographics: Photographs of a Man-altered Landscape at George Eastman House, Rochester, New York in 1975. His work is represented in major collections such as the Museum of Modern Art, New York; Tate, London, and the Museum of Contemporary Art, Los Angeles.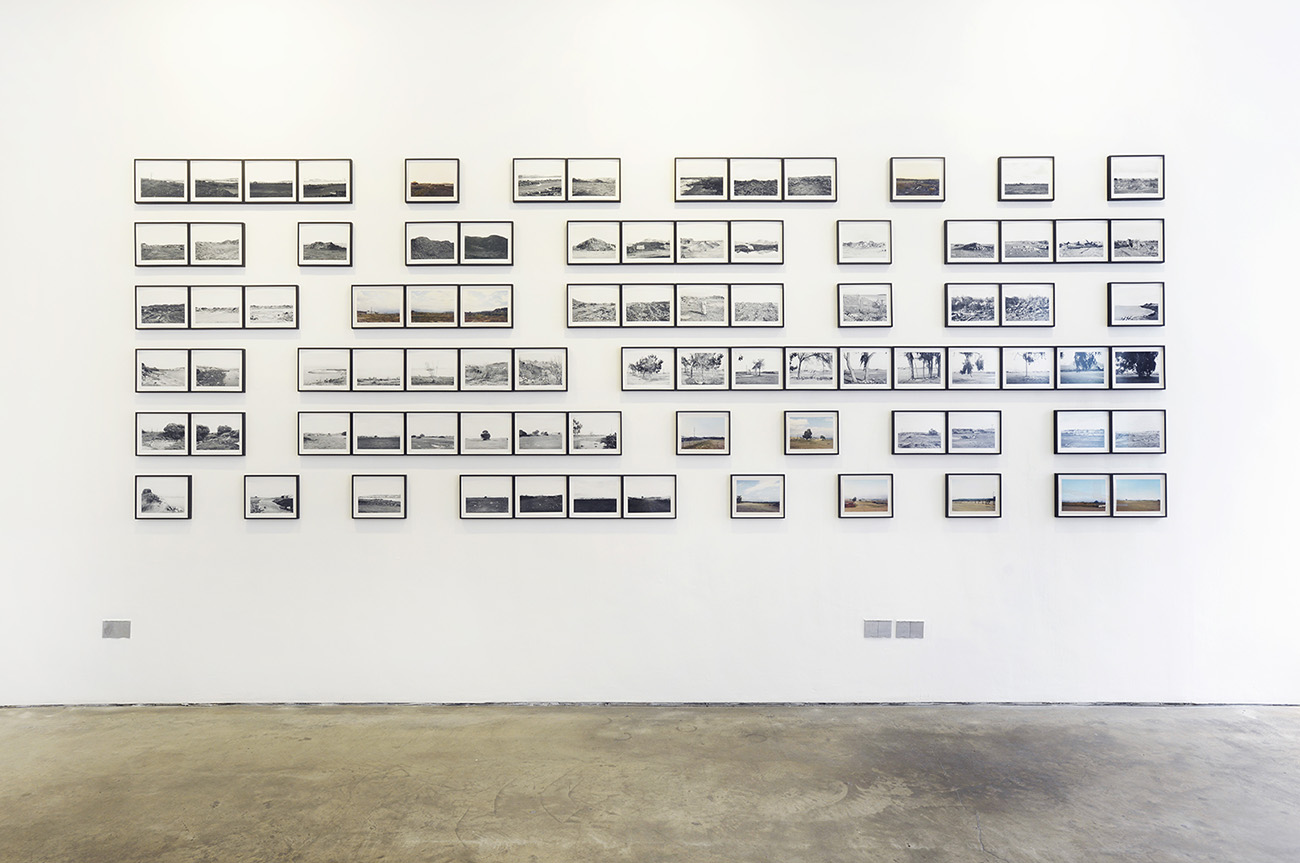 This exhibition has been co-curated by Sebastien Montabonel, who had frequent contact with the artist in his later years, and who is a founder of the independent art agency Montabonel & Partners based in London.
Produced on the occasion of the exhibition, we are pleased to share the publication 'Lewis Baltz with works by Carl Andre and Charlotte Posenenske' produced to accompany the exhibition. Introduction by Ben Harman and new essays by Nicolas de Oliveira, Nicola Oxley and Sebastien Montabonel. PDF version of the publication can be downloaded here