Stills School is an alternative photography school for 16-25 year olds who face barriers to accessing the arts. The school is free of charge. All materials and equipment are provided, and we can cover travel expenses too.
STAGE 1 | CONTACT:
Contact is an introductory 8 week photography course that will teach you basic photography skills as well as encourage you to develop your own projects. You don't need any experience in making photographs, just a passion for photography.
In a small group you will learn about different photographers and be supported to find your own style. Whether you prefer analogue or digital, we'll make sure you feel confident using your new skills. Everyone will have prints to take home or download at the end of the course.
Who should apply for CONTACT?
This is for young people aged 16-25 who face barriers to accessing the arts. We are looking for young people who are keen to try something new.
You will also be eligible to gain your Bronze Arts Award during Contact (but this is not mandatory). Find out more about the Bronze Award here.
Applications for Contact are now closed. The next term of Contact will run Friday 17th November – Friday 19th January 2-5pm at Stills (there will be a two week break on 29th December and 5th January between for Stills winter closure). Applications will open at least six weeks before 17th November.
If you have any questions about Contact or Stills School please do not hesitate to get in touch with Claire Cochrane at claire.cochrane@stills.org.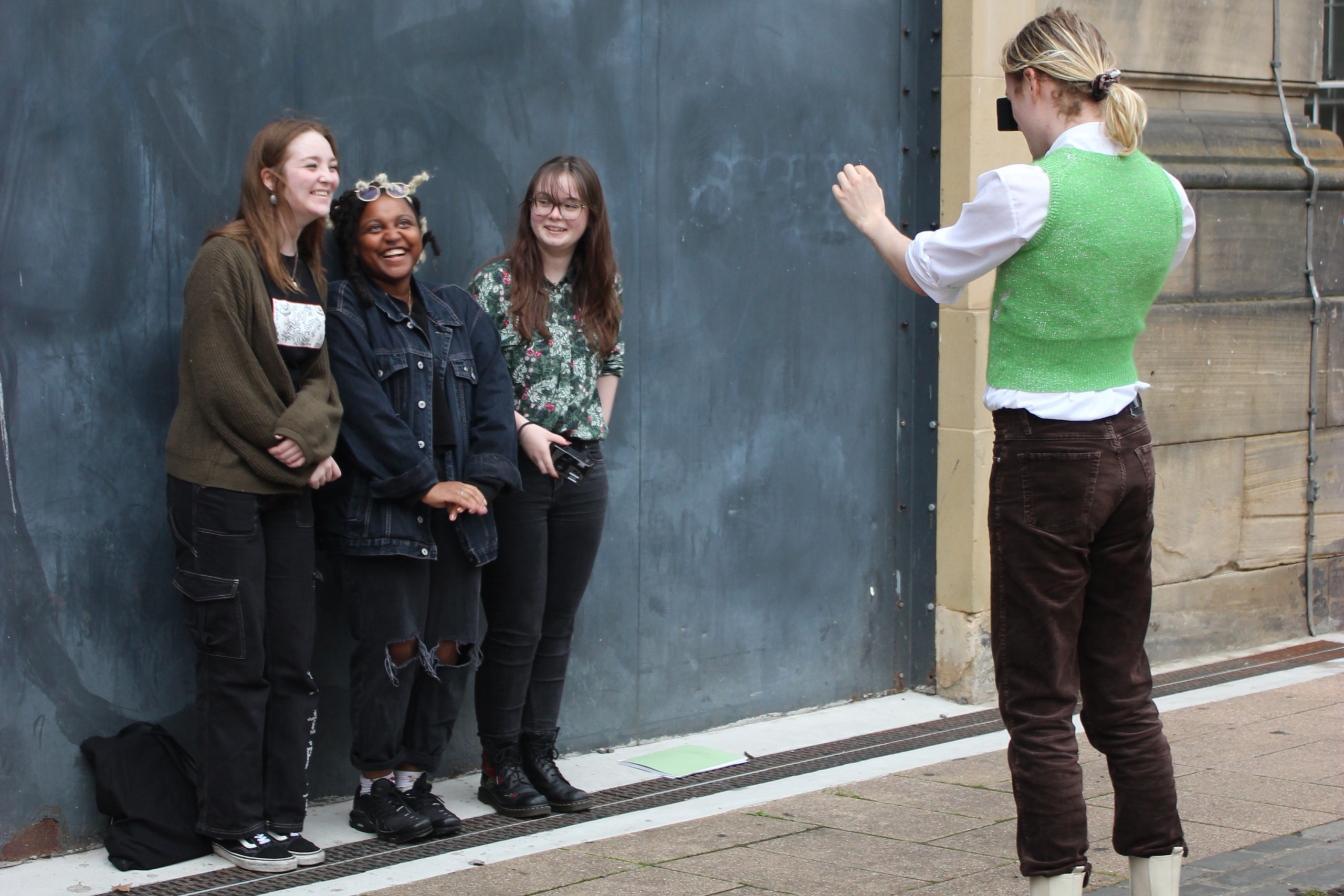 ---
STAGE 2 | ACADEMY
Stills Academy is the perfect opportunity for you to take your photography to the next level. Over fifteen weeks you will have the opportunity to enhance your digital photography, refine darkroom skills and expand post-production knowledge. Whether you favour working in the darkroom or digitally, there's something for everyone.
The course has been split into four sections, each designed to fuel your creativity and inspire you to develop your own style:
Weeks 1 – 4: Digital
Expand your knowledge of using manual settings on SLR cameras. Explore creative ways to put technical skills into practice.
Weeks 5 – 8: Darkroom
An opportunity to refresh your analogue skills including film processing, printing and looking at alternative printing techniques.
Weeks 9 – 12: Post Production
Using the Mac studios in Stills, you will have access to the Adobe Creative Suite, where you will learn how to enhance your images and use programmes to get your images print ready.
Weeks 13 – 15: Personal Research
The last block of the course will allow you to work on your own project, giving you the space to further explore an area of photography that you enjoy.

TAKING PART IN THE ACADEMY
To ensure a personalised approach we maintain a small class size, with a maximum of eight students. Priority will be given to those who have completed the Contact course, although we welcome applications from individuals with prior photography experience.
The course takes place in Stills; however, we have scheduled a 'self-led' session every four weeks where attendance in person is not mandatory. There may be occasional field trips for which you will be given plenty of advance notice.
The best part? The Stills Academy is free! All the necessary equipment and materials will be provided, so you can focus solely on honing your craft.
We believe in the importance of commitment and dedication to the learning process. Therefore, full attendance for the entire 15 weeks is required to make the most of this experience. We can look at alternatives for anyone who might struggle to attend in person.
If you have any questions about Contact or Stills School please do not hesitate to get in touch with Claire Cochrane at claire.cochrane@stills.org.
---
WHO IS STILLS SCHOOL FOR?
We will prioritise places for young people who experience any one of the following barriers:
Are out of education, employment less than 16 hours a week or formal training
Face financial barriers to participating in the arts
Face health related barriers to participating in the arts
Are young carers and/ or are young parents
Are looked after and / or care experienced
Are living in poverty or residing in areas of social and economic deprivation
Are from Black and/or Minority Ethnic backgrounds
Have protected characteristics under the Equality Act 2010
Please note, we prioritise places for people experiencing all barriers which may not be mentioned on this list. If you have any queries, please do get in touch.
STILLS SCHOOL TUTORS
Stills Academy is tutored by Morwenna Kearsley. Morwenna is a visual artist working mainly with photography and video, often collaborating with other artists and non-artists via workshops and community arts projects. She has exhibited nationally and internationally, most recently at CCA Glasgow where she presented her solo exhibition "Leave the Dishes, Poke the Jelly". Much of her work focuses on the question: how are we changed by the images we consume?
Contact is tutored by Zoe Hamill and Joseph Wilson.
Zoe Hamill is a photographer from Co. Antrim, now living in Edinburgh. She is interested in the relationship between humans and the environment, as well as the systems of classification that we use to make sense of the world around us.
Joseph Wilson is a photographer from the North-East of England. He uses photography to explore interactions between perception, memory, and the material world through the sustained observation of the places and things which bear our trace. It is through this process that he asks of memory, of the world around us, and of photographs themselves: what is it that persists?
---
STILLS SCHOOL ONLINE
Stills School Vimeo channel provides a selection of free photographic tutorials to inspire and teach new skills.
Check out Stills School Online here
---
GET IN TOUCH
If you want to hear about application dates, ask us a question or find out if this is the right thing for you, give us a call or send an email.
0131 622 6200