Exhibitions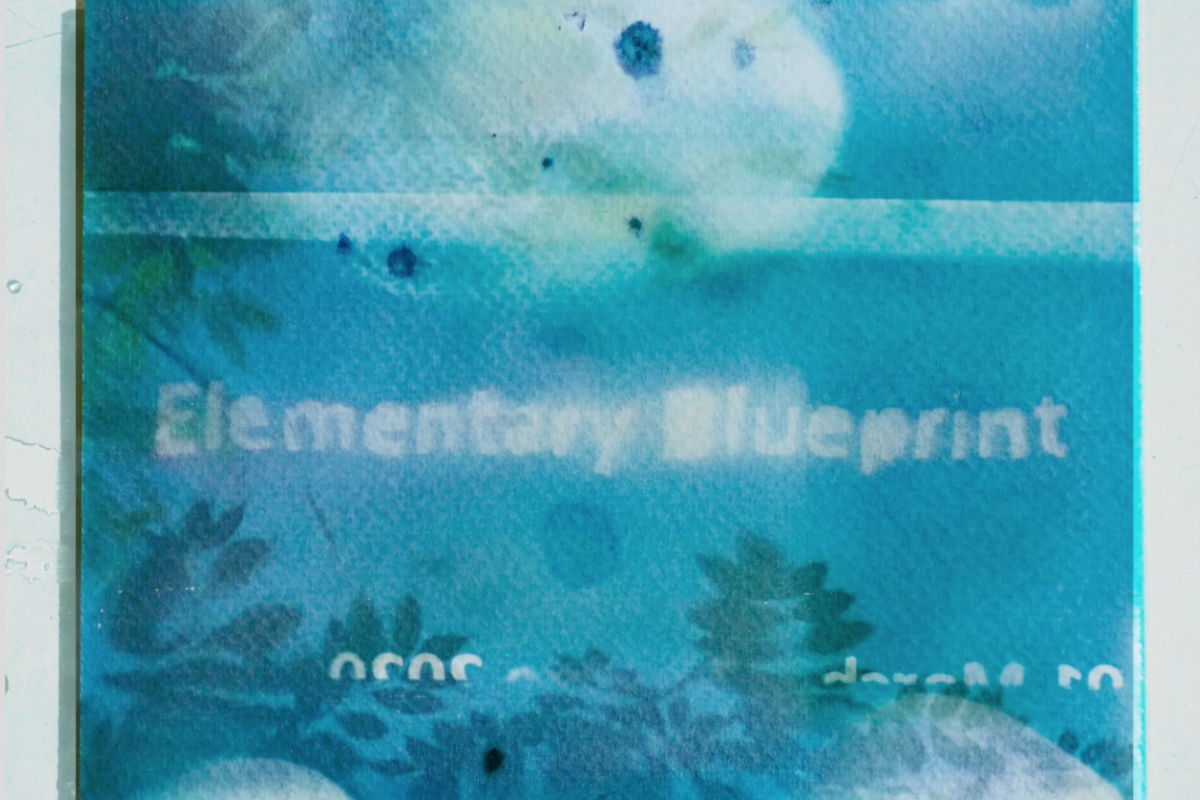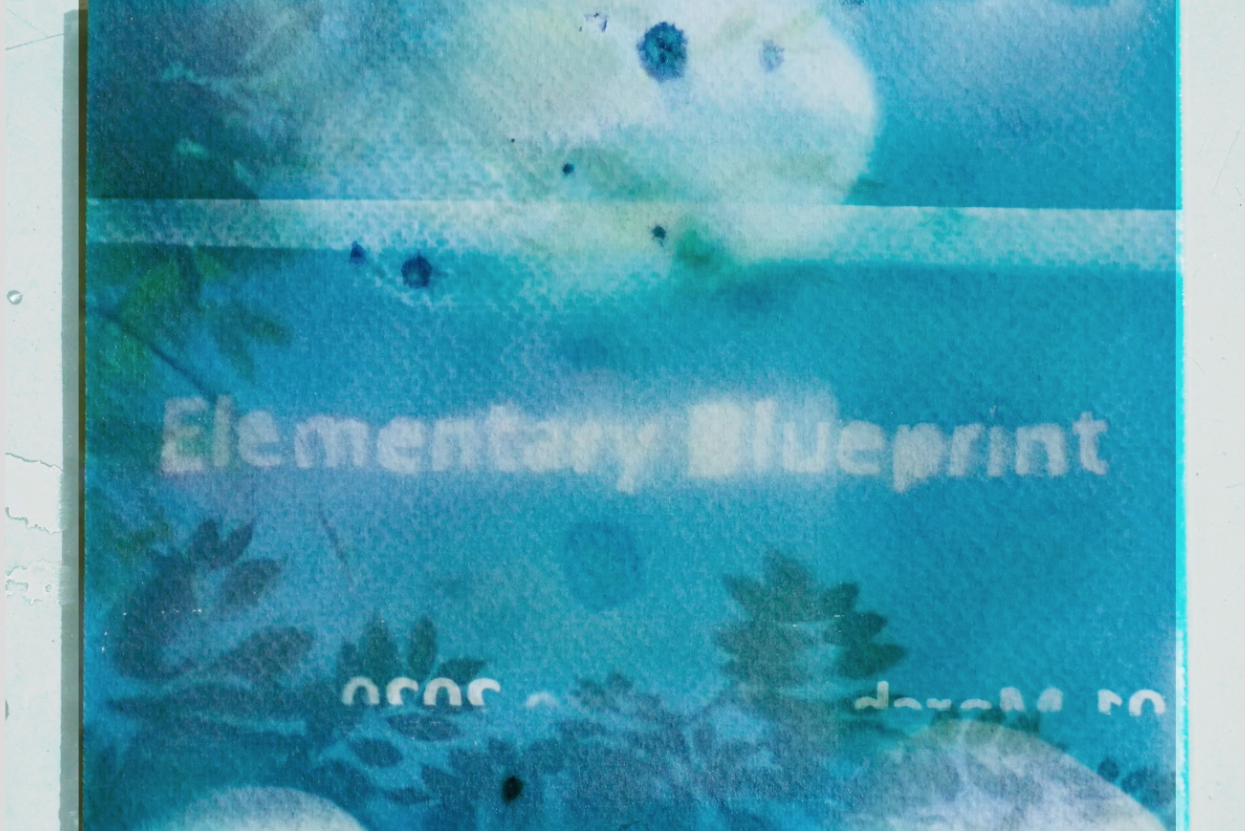 08 September – 24 October
We are pleased to reopen with a gallery presentation of Elementary Blueprint – our nationwide experiment that ran during lockdown and used cyanotypes to produce a collaborative artwork created by the elements. This exhibition consists of 70 cyanotypes sent in by individuals and groups from across Scotland, the UK and abroad. They will be shown alongside our Elementary Blueprint film, which captures more than 200 of the online submissions that we were sent during the run of the project. Thanks again to everyone that participated in this project!
View the film composed of online submissions from participants (42mins)
Elementary Blueprint was originally planned as a creative experiment for participants across Edinburgh. We wanted to create an alternative photograph of our city using the elements and, at the start of March, began to post cyanotype paper to community groups and individuals across Edinburgh, with instructions to expose the sheets outdoors, so the paper would be developed by the sun, wind and rain over a 2-week period. We couldn't have imagined how much the world would change over the weeks ahead. And so Elementary Blueprint changed too; we opened it up to participants from across the UK and abroad so that as many people as possible could take part in this creative project until the end of June.
We would like to thank the following for their submissions:
Anna Marie Savage, Geraldine McClure, Ellie Munro, Marian Hall, Sue Palmer, Sophie Powell, Anna Luk, Elspeth Hopkins, Mylinh Nguyen, Natalie de la Mare, Merle Moustafa, Alistair Treen, Kate Tayler, Colin Balch, Anthony Batki-Braun, Miranda Gavin, Les Jones, Studio Mischa Kuball, Gair and Sine Dunlop, Susanne Nielsen, Sophie Booth, Emma Dove, Marysa Dowling, Tom Hutton, Dies Meijer, Malcolm Irving,Ian Morrison, Archie Foster Trinity, Helen Scott, Findlay Foster, Hannah Ayre, Holly Yeoman, John McMurtrie, Sarah Connolly, Steve and Paul, Lorna Simpson, Karen, Dominique Hogston, Joseph Glover, Kate Kirkwood, Seb Copley, Connie Hurley, Fiona Harrison, Mary Lee, Mary Fischer, Jean-Welstead, Madeleine Shepherd, Mairi Watters, Rhona Taylor, Zoe Hamill, Carolyn Costley, Douglas Fraser, David Buchanan, Liza Green, Firrhill High School, Rachel Collie, Caroline Robinson, Claire Foottit, Preston Street Primary School, Claire Cochrane, Patricia Macdonald, Ian Cantley, Kate Temple, Andy Law, Andrew Mackie, Richard Dalgleish, Graham Barnes, Pat Swan, Teresa Dickson, Nazli Tabatabai-Khatambakhsh, Fiona McGurk, Helen O'Neill, Janie Meikle Bland, Tom Astbury, Chelsie Dysart, Hannan Jones, Celia Garcia, Elizabeth Beidler, Sorcha Dallas, Alexey Narykov, Melissa Mitchell, Martha Orbach, Alison Scott, Gareth James, Niki Taylor, Sue Wood, Flore Constantinescu, John MacLean, Veronica Worrall, Mark Osborne, Diane A Smith, Christina Riley, Laura Prieto, Robert K Wilson, Fionnuala Urbaniak, Julia Complin, Karen Spy, Neil Gallacher, Robyn Matthews, Zoe Wright, Rebecca Marr, Sue Taylor, Alison Deegan, Lyn Gibson, Patricia Townsend, Ryan Fletcher, Lily Boyle, Matthew David, Sarah Tulloch, Tara Alisandratos, Claire Medland, Christine Grey, Louise Harriss – Joseph, Jevon Thistlewood, Fiona Steel, Christine Dobbin, Robyn Braham, Alice Mew, Debbie Barber, Kelvin Richards, Bettina Reichenbach, James Kowacz, Joanna Waclawski, Charlie Maddocks, Liisa Kaakinen, Pupak Navabpour, Elizabeth Wewiora, Stephen Walker, Dale, Kathryn Wood, Alexa Holroyd, Simon Leather, Dave Gibbons, Alan Hockett, Mike Shaw, Thomas Wood, Yvonne Killean, Andrea Beavon, Mrs K Collins, Amanda Jobson, Sue Lewis, Deborah Johnson, Julie Cassels, Lisa Griffiths, Amy D'Agorne, Tanya Hardy, Henny Burnett